Speed, high velocity and swift-paced movement — all that constitutes and excite the youth the world over. For most of the individuals in their prime age, undue speed is the name of the game. But, what has culminated most of the times as a result of speeding and rushing vehicles is truly horrific.
At first sight, the narration of such accidents might appear to be merely breaking news pieces. Deep within the core lies the abnormal psyche of our younger generation, with the masculine class stressed on.
We recently came across another tragic incident!
Today, the 11th of April, the deity of mishap cast her evil magic over 2 young lads of Peshawar city. One of them, Mohtashim Saleem who was a student of PMDC (Peshawar chapter), was speeding along the road earlier this morning with his friend. The luck had it for them that their new, crisp saloon car rammed into the margin of a side-island and reduced to pieces.
According to details revealed later, the hapless duo was speeding along the long and silent stretches of a road, usually what one experiences in the early hours of the morning. Caught unaware, the over-speeding four-wheeler lost its control and kissed the concrete margin at its left side.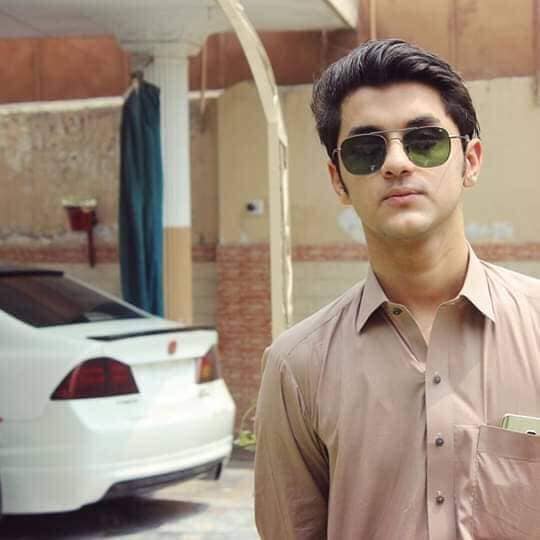 The Terminal Rituals Performed
With deep sorrow, the funeral prayers were offered at Khushal Bagh, Warsak Road, Peshawar at 2:00 pm. As the two were being laid to eternal rest beneath mounds of earth, all eyes were seen shedding heavily. Of course, this was the worst that could ever happen to a youngster.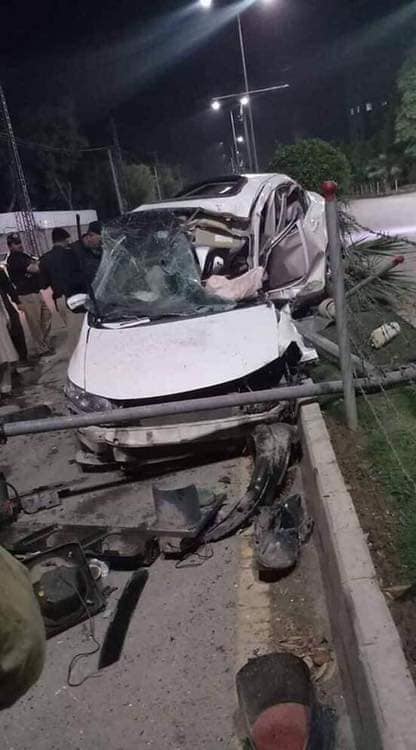 Can This Loss Be Reversible?
In theory, it is not by any means. But, we all can contribute our own bit to turn our society more life-friendly. Surely enough, such mishaps can always be avoided or, at least, reduced to their minimum. Taking care of our own lives while taking into stock our surroundings does pay off well. Not only these accidents would be reigned in, but also a positive civic sense is bound to prevail.