Before the serial-knife-attacker in Karachi, there was a similar scenario in Pakistan's Garrison city Rawalpindi. Women were being stabbed on the streets mysteriously, with the attacker then fleeing without taking any belongings or valuables.
24-year-old Muhammad Ali, described as crazy and mentally unstable by the police and courts, had stabbed at least 17 different women during the time he roamed the streets.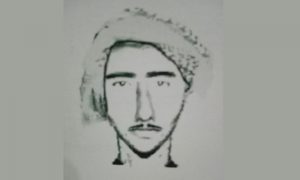 The attacker smartly selected his moves, with only attacking women at night, especially in the hours when there would be load shedding across the city, so it would be easy for him to run away once he had stabbed the women. The attack Muhammad Ali had told the police he was inspired by slasher films and stabbed women because it made him feel good.
As per Dawn, Rawalpindi Additional District and Sessions Judge Raja Qamar Sultan sentenced Muhammad Ali to life in jail on the murder charge and gave him 10 years in prison for attempted murder.
One of Ali's victims, Anum Naz, a 26-year-old nurse at the Fauji Foundation Hospital, had succumbed to her injuries after she and her friends from stabbed while on their way to the hostel.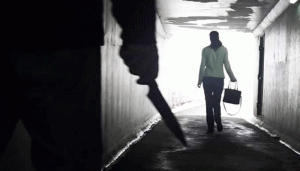 Ali was arrested from a Tandoor during a raid by the Counter-Terrorism Department. Following Ali, a serial stabber had come out in Karachi's Gulistan-e-Jauhar area as well, where a man on a motorbike slashed women while they would walk as pedestrians.
Ali, apparently, said that stabbing a woman made him feel satisfied and everything he did was for two reasons – mainly satisfaction and that he hated women. The reason? He was jilted by an unfaithful lover, who in return, made him a serial stabber (also a killer).
He used to go out every night after dark and target women he saw out alone. He also told the police that he stabbed three women within one hour once. His weapon of choice was an ordinary, but sharp kitchen knife, which he used to carry out his sinister motives.