Pakistan International Airlines, the national carrier for the country, has never remained aloof from the headlines. With a host of different cases, PIA has always been under general scrutiny for the odd things they have done, or the scandals that have erupted against the organization.
Recently, the PIA made it to national and international newspapers again, as a flight steward in France was detained in a case against smuggling drugs. As per received reports, French authorities arrested the male steward with a handsome amount of drugs on him.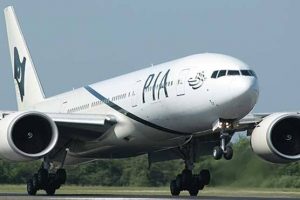 The Paris bound flight was initiated from Islamabad, Pk-749, as the rest of the crew returned to Pakistan on Saturday, without the employee who had been detained. During the male steward's body search, whose name is Tanveer Gulzar, the French authorities discovered four packets of drugs from his coat.
"Though, drugs have been recovered from the possession of the cabin crew member, the PIA management has not been informed about the kind and quantity of drugs," PIA spokesman Mashood Tajwar informed Pakistan's national daily, Dawn.
Mashood Tajwar further stated that: "Tanveer Gulzar, the PIA steward who was caught with drugs by the French customs while going to a hotel for rest, has been suspended by the management and will be terminated from service in the light of outcome of the investigation conducted by the French authorities."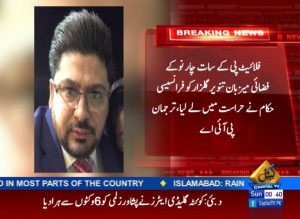 The twist in the tale came when the arrested Tanveer Gulzar named another PIA flight attendant in the same drug case. He, Ameen Moeen, has also been detained by French authorities but has not been charged yet. "Amir Moeen will also be suspended and will be sacked if his involvement in drug smuggling is proven by the French authorities," said Tajwar.
The PIA, officially, on its Twitter account showed support to French authorities in their investigation, stating they would support them in every way to find the real culprits:
PIA, in close collaboration with concerned authorities are investigating the Paris incident. We, at PIA, take such incidents very seriously and are ensuring all involved are apprehended and prosecuted as per law.

— PIA (@Official_PIA) March 10, 2018
This is not the first time that Pakistan and PIA have been embarrassed and disgraced internationally like this, In March last year, a PIA plane loaded with heroine was busted at the Heathrow International Airport in London.
People on social media slandered the national carrier and its employees once again for degrading Pakistan in the international world, as it has so often been done before.