This post is also available in: العربية (Arabic) اردو (Urdu)
It is said, that everything is fair in love and war many people follow that phrase and many do not. We have seen people leaving their parents, pets or even property for their loved ones. Have you ever seen someone risking her Air hostess job of (PIA) and just disappearing in a foreign country?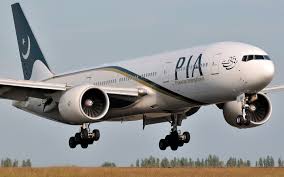 A recent piece of news that has been reported on social media, A Pakistan Air Line (PIA) air hostess, Shazia Saeed, who belongs to Lahore ran away in in Paris. Soon after landing, the lady fled and her co-workers became highly upset due to her act.
According to sources, the hostess, Shazia Saeed was flying in the flight PK-733 that was going to Paris from Lahore on 6 April 2019. The flight was to return after 3 days into Pakistan. Even the friends of Shazia did not know anything about her disappearance.
Huge hue and cry were made in the administration of Pakitan International Airlines(PIA) after the abrupt fleeing of air hostess, Shazia Saeed. As per the reports, Shazia stealthily left her hotel, leaving everyone shocked. Lately, it was discovered that Shazia has gone to Belgium and left all the things into the hotel room.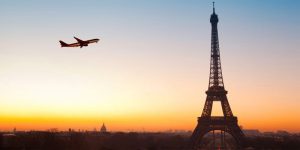 It was a shameful act and brought an insult to the whole department of Pakistan International Airlines (PIA). The concerned authorities have set an inquiry against the fleeing of Shazia Saeed.
As per some significant sources, it is reported that Shazia wrote a resignation letter which she had left in the hotel room at Paris. However, the spokesperson of Pakistan International Airlines (PIA) Masood Tajwar denies this and says that they did not find any letter in the hotel. Moreover, it was also revealed that Shazia's duty on the flight PK-733 was booked on her own special request.
It is not the first time that Pakistan International Airline (PIA) got insulted due to its employees. In September 2018 PIA air hostess, Fareeha Mukhtar also fled and later on it was revealed that she was also involved in smuggling.
People on social media reacted Shazia's Fleeing in the following words:
Bureaucrat Nazia Jabeen Tweeted Against Shazia
#PIA hostess missing in #France.A colleague among the crew members said #Shazia left the hotel in #Paris without informing. It was later revealed that she had left for #Belgium
Don't you think that disloyalty to Public Institutions must be punished
https://t.co/PrSRy9xI9z pic.twitter.com/SHTnFFBFUF

— Nazia Jabeen (@RumaisaAli6) April 11, 2019
Exactly, What a "Chawal"
Chawal disgrace ??‍♀️ #PIA pic.twitter.com/wip94Y5C0o

— Aisha Mumtaz ?? (@ashirm90) April 11, 2019
One more achievement PIA?
PIA's air hostess disappeared in Paris. One more achievement by #PIA ?

— faizzanzafar ?? (@faizzanzafar007) April 10, 2019
International media mises no chance of disrespecting Pakistan
@Official_PIA
International Media over #PIA staff missing. pic.twitter.com/Ub2rtFiDRq

— Shoaib Akram (@AkramShoaiib) April 11, 2019
These kinds of incidents bring shame not only on the concerned authority (PIA) but on the whole of Pakistan. Hopefully, Prime Minister, Imran Khan would take pragmatic measures to stop such incidents in the future, and PIA would bring back the absconder Shazia.