The powerful brigade of politicians is ready once again to lock-horns in every locality against a challenger for that all important National Assembly seat. The perks, they often say, that come with becoming an MNA or a Senator, cannot be compared with anything else. So, 2018, will see another battle, where many will take a shot at becoming a parliamentarian.
However, all that power, can become a little difficult to be controlled, unless one uses some anti-anxiety substances, something recreational like Hashish, which is Charas. Funnily, the Senate committee is so tired of the smell of Charas, that it has now requested parliamentarians to take their smoking charades outside the lodges.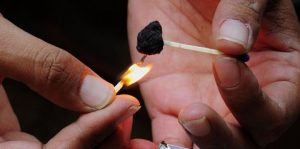 This is what happened according to one MNA. The case was taken to Deputy Chairman Senate Saleem Mandivwala, who took notice of the incident. A female Senator from PTI, Samina Saeed complained that complained that drivers smoke hashish inside the Parliament Lodges and are sometimes joined by policemen for their own 'joint session' – which should be against Parliament rules.
"My head starts spinning because of the hashish when I pass through that area. I passed a couple of rooms of the Lodges where such activities were taking place and by the time I entered my room, I was actually feeling hazy and dizzy," said  Senator Samina. Thus the Deputy Chairman Senate Mr. Mandviwalla took notice of the incident and remarked: "Those smoking hashish should be stopped, they can go outside somewhere and smoke it."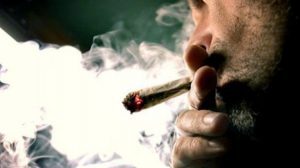 Even though Hashish (Charas) is illegal in Pakistan, it does not enjoy the same freedom of sale as alcohol, nor the same crackdown on it. It is prohibited but many get away with smoking it even on day to day basis. But for the parliamentarians to be bothered by Charas being openly smoked by politicians and their drivers, that however, is something that needs to be stopped.
A Supreme Court judge once remarked that a kilo of Hashish (Charas) in Afghanistan, Kabul, is for a few hundred rupees. However, the same money transforms into millions of dollars, when the Charas reaches Europe. He said this while taking a jab at the smuggling that takes place between Afghanistan-Pakistan.
Some people had claimed that politicians even go to smoke Charas in their rooms while a session is in place. One name that has come up in the mix of things is of PTI MNA Murad Saeed, who is an avid smoker of Hashish, as per alleged reports.