This post is also available in: العربية (Arabic) اردو (Urdu)
Indians woke up quite ecstatic today. Because of their army! Lol! Last night when the whole world was sleeping peacefully, India decided to backstab Pakistan. When the Pulwama incident happened, the Indian government without a miss blamed Pakistan for it! But Imran Khan in his address mentioned that Pakistan has clearly nothing to do that incident, but oh well! Indians were too furious and wanted "revenge"!
Many Indian celebrities losing their credibility said that "India's main mission should be to destroy Pakistan" like WOW! How can one just throw SO MUCH hate, without having many proofs? Matlab kuch bhi bhai sahab?
Anyone in their sane mind would not say such a thing! At least not to ask the government to start a war! Like, the world knows that both the countries have nuclear power, and any knee-jerk reaction would result bad! Are these the people who are giving birth to some bunch of "hypocrites"? Because clearly some of these artists and celeb tend to promote peace on other days. SUCH A SHAME!
Par kia karein, jazbaat mein aa k India took a decision and allegedly decided to cross the line of control. JE HAAN!
Not just crossed the line of control but tried to harm our precious trees as well!
Now that they have harmed us so badly, Pakistanis are not coming slow! When Indian are throwing "Tamatar" we are throwing memes on them!
Wapis do bhae! Yeh kai mazak tha??!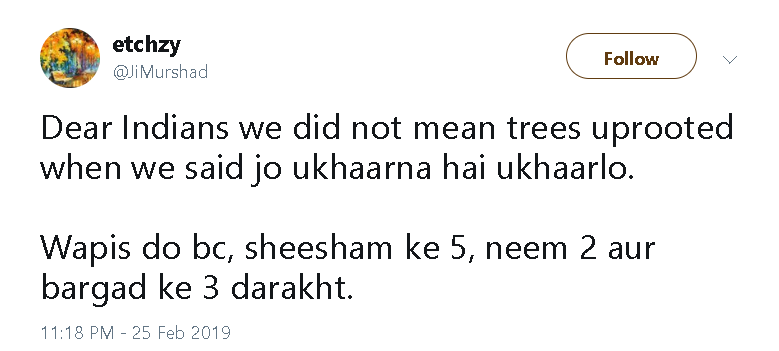 Oh ma haart! It hurts.
Jao hum nae khel rahy!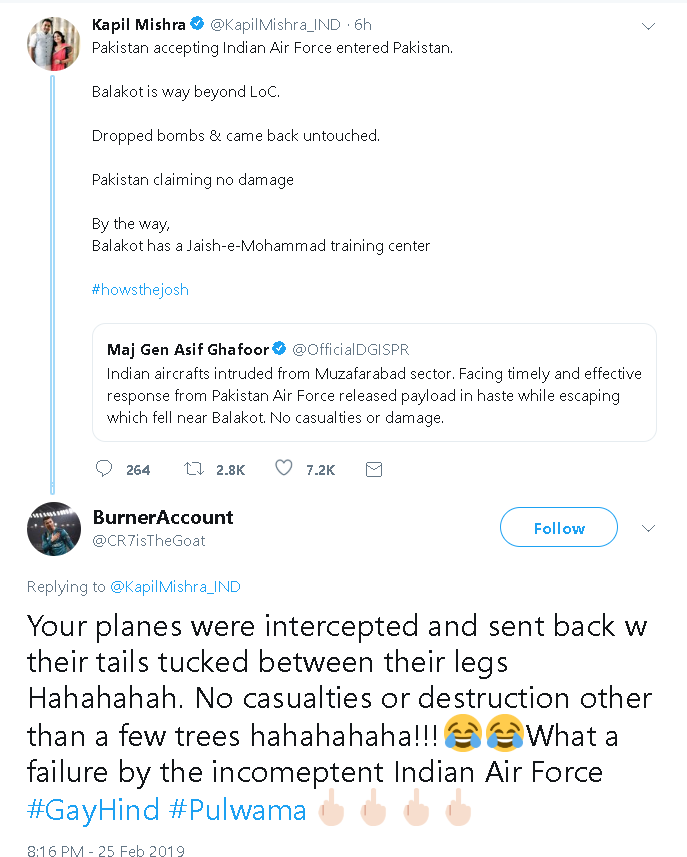 Such a waste! Itni mehnat for what?

We need a memorial day for the deceased trees!

 Ouch! Raju chacha got trolled!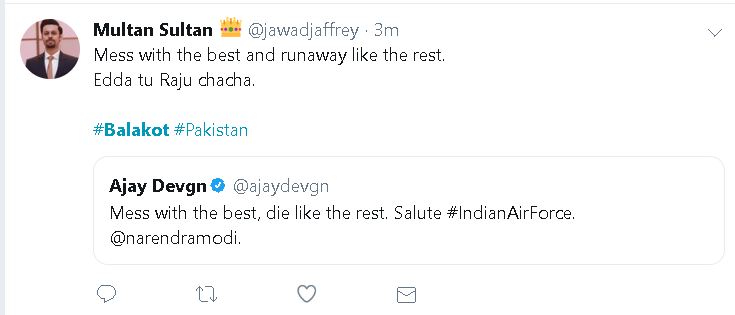 Lost too much! Ae haye!

HAHAHAH! Ting tong!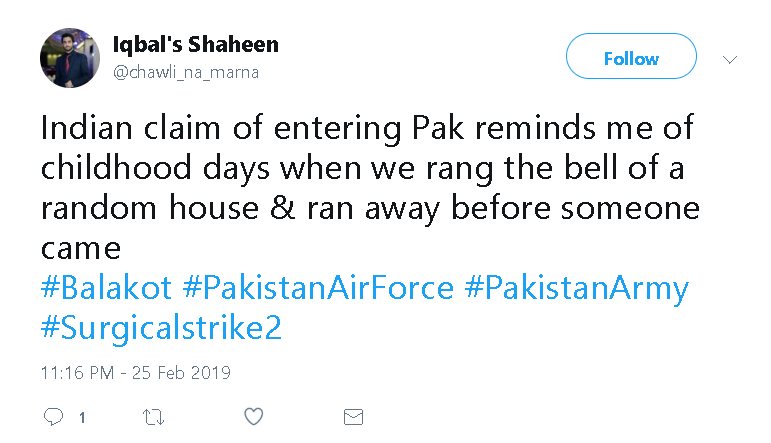 Mawad mein kuch masla lag raha! Daya pata lagao!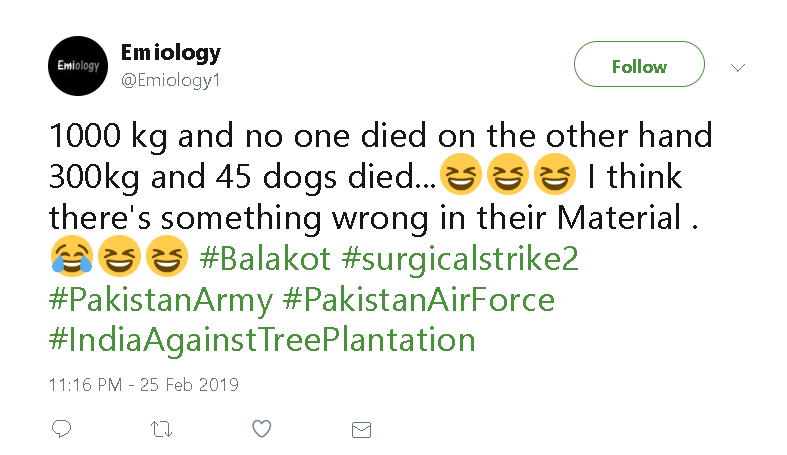 Pffffft! Zor ka laga.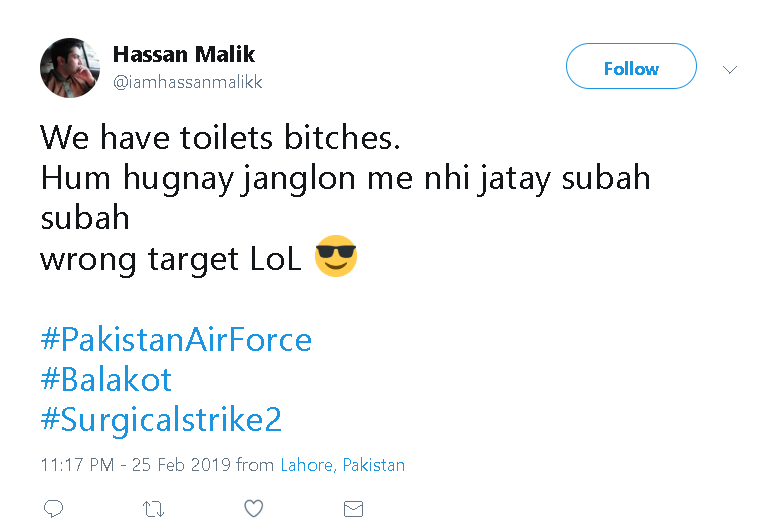 Esy nae karo yar! Oxygen na cheeno!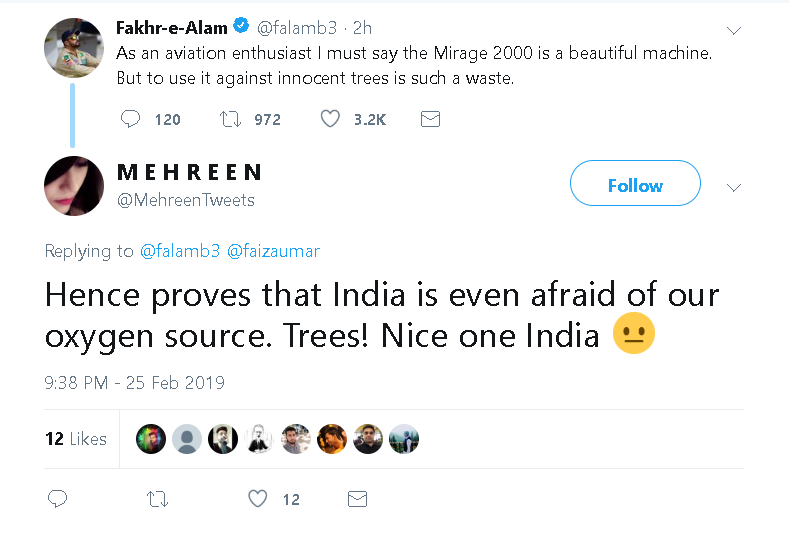 Silencer laga k urao! Akhir pairon ka qasoor?

Also, when they threw tamator on us, and decided to mock us for doing something utter great! matlab kia soch rahy thy us waqt?! Bhae, daddy will come, waiting for Imran Khan's statement. Only then Pakistanis will emerge as the sane one in this whole fiasco!
What do you guys think of this? Have anything to add to that story? Let us know in the comments below! Cheers. 😉