For Pakistanis, education is a huge part of their life – which is stressed via the many problems that students face throughout their academic careers. Not many in the country have clear chances of pursuing a good, standard education, let alone get opportunities to get a higher education.
With fewer opportunities inside the country and second to none outside, the few scholarships that do come by students either miss their eyeballs or is given as favors to whichever department that is involved. So, we spread what we see, for the betterment of education in the country.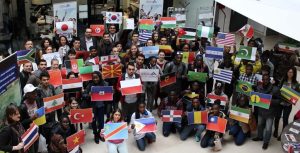 The French Embassy in Islamabad has given details of the Eiffel Scholarship for Pakistani students who wish to study abroad and get a higher education there. Since the programme is a product of the French state, students can apply to a host of different universities once they get selected.
This scholarship is a product of the Ministry of Europe and Foreign Affairs, which seeks diligent and intellectual foreign students to study in France, developing their talents through diploma courses at Masters and PhD level.
As per Pakistani news hub Express Tribune, "the four major fields of studies covered by Eiffel scholarships are economics and management, engineering sciences and law/political sciences at Masters' level; sciences in the broad sense, economics and management, and law/political sciences for the Doctorate/PhD level.
The scholarship programme allows the financing of a diploma course at Masters' level and lasts 12 to 36 months; for the PhD, the financing of a 10-month mobility as part of a joint supervision or a joint direction of thesis (preferably the 2nd year of the PhD)."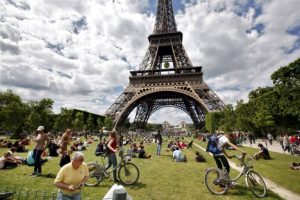 The only questionable or confusing aspect of the whole ordeal is that the monthly stipend programme covers the cost of living but not tuition. The Notice on the website says: "In order to receive the first installment of the monthly allowance, students must have started their academic program at the host institution in France. An interruption of the scholarship implies an interruption of all benefits. Tuition fees are not covered by the Eiffel Program." – For the Masters' Programme, applicants must not be older than 30 years and for the PhD programme, the age limit is 35.
In the growing student market of Pakistan, competition has made unemployment an epidemic. More students are graduating than the positions being created in the private and government sectors. Little programmes like these scholarships prove as statues on one's resume (CV) when they are interviewed for various jobs.
If applicants find the scholarship appealing, they can download the forms from the internet which are now available here – Campus French.