This post is also available in: العربية (Arabic) اردو (Urdu)
Who said that marriage is a bed of roses? If you've heard that, then you may be wrong. Marriage can be very deceiving and we really can't tell what a couple is going through. How many times have you seen a couple living their life you wish you had had and always appearing to be the happiest and the most perfect couple out there? Well, it is not like that at all.
Who knows the reality? 
Speaking of which, just recently, a Pakistani man, Faisal Khan, was falsely accused of mistreating his Moroccan wife as she framed the whole scenario. Faisal Khan, from Sydney, Australia, met his wife Asma, on a Muslim dating website and got married before they started experiencing marital problems.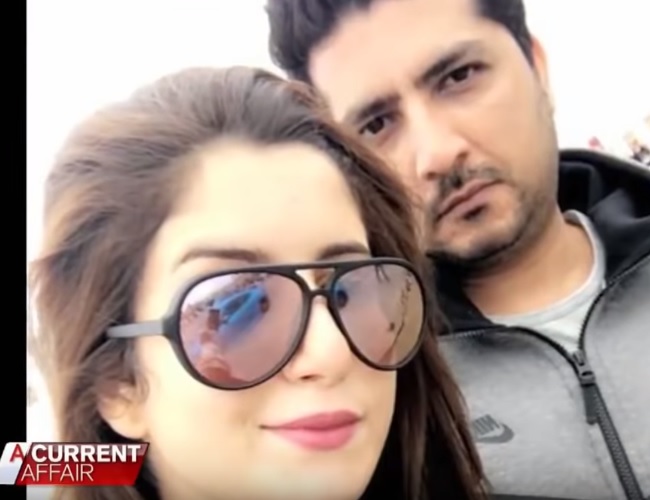 According to sources, Faisal said that he loved his wife dearly and did everything he could to do keep her happy; From buying designer bags, clothes, and jewelry to fine dining and traveling the world. Faisal made sure his wife got everything she desired.
Furthermore, it is reported that Faisal has spent $20,000 for legal fees and spending hours going through all the CCTV footages. The CCTV footage of the elevator, however, was evident enough to prove Faisal, innocent. While speaking to a news channel, Faisal said: "I didn't think she would go to that extent and go to the police after everything I did for her, and forget everything and just ruin my life.
Check out the video below for all the details!
That is indeed shocking! The CCTV footage of her running inside the elevator and punching her obnoxious self was evident enough to prove Faisal, innocent. dashes out of the apartment building bare-footed to seek help. However, the police did arrest him the moment his wife had reported the case. While the investigation is still on-going, it is reported that Asma has fled Sydney and living somewhere in Australia.
What are your thoughts on this story? Let us know in the comments below.