As always, the Indian police and defense officials have started blaming Pakistan for the recent attack in Indian Occupied Kashmir. At least ten people including six Indian soldiers were killed when militants attacked  army base in Sunjuwan in the IOK.
Even if there is a Diwali cracker across the border, that too, sadly is blamed on Pakistan. After the attack, Indian officials started linking the incident with Pakistan, stating that Pakistan had activated its sleeper cells in Kashmir.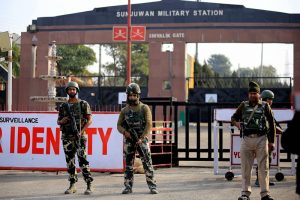 Pakistan has responded strongly to the Indian statement, officially, through the Foreign Office. As a reply to an asked question, the spokesman referred to statements of Indian police and media in connection with the attack on Sunjuwan camp in IOK, stating that "Pakistan strongly rejected all such allegations!"
"A particular segment in the Indian media runs with their innuendos to malign Pakistan and whips up public frenzy. We are confident that the world community would take due cognizance of India's smear campaign against Pakistan, and the deliberate creation of war hysteria," the Foreign Office further revealed.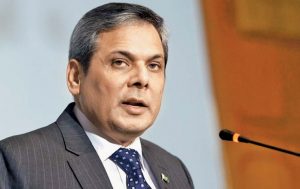 "We hope that the international community would urge India to stop the untold atrocities and gross violations of human rights in IoK, refrain from any misadventure across the Line of Control and the Working Boundary, and call for a peaceful and negotiated settlement of the Jammu & Kashmir dispute, in line with the United Nations Security Council resolutions and the wishes of the Kashmiri people."
The gun battle in Sunjuwan camp in IOK went on for two days. As per reports, militants stormed the camp in Jammu and hundreds of police and army soldiers rushed to neutralize the resilient Mujahideen who were out for revenge. Six Indian Army soldiers and one civilian lost their life, as the three Mujahideen were subdued as well.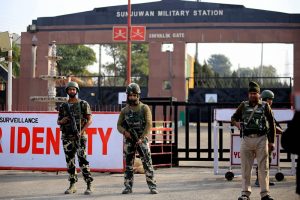 The Indian occupation and atrocities in Kashmir are not unknown to the world anymore. The United Nations, many times, has urged India to stop igniting fire in Kashmir, along with stating the blame on Pakistan every time. It is known to the world that the Kashmiris and their plight for independence from India is a real international issue, and sooner or later, the Kashmiris will successfully separate themselves from the ever so atrocious Indian policies.
Pakistan, as always, will continue to stand with the people of Kashmir and will keep voicing whatever wrongdoing the Indian Army commits the land of the brave Kashmiris. #KashmirBanegaPakistan