This post is also available in: العربية (Arabic) اردو (Urdu)
Indian planes entered the Line Of Control (LoC) from Muzaffarabad sector to which Pakistan Airforce responded immediately on Tuesday morning. According to Director-General Inter-Services Public Relations Major General Asif Ghafoor, Indian Air Force trespassed LoC following which Pakistan Air Force immediately scrambled and Indian aircraft went back.
DG ISPR said in his tweet that the timely and effective response from Pakistan Air Force ended up releasing payload in haste which fell near Balakot while the aircraft were escaping. Major Ghafoor added that no damage occurred in the Indian aircraft intrusion.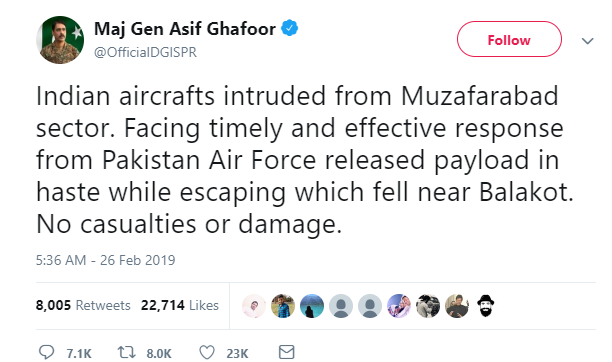 In another tweet, Major Ghafoor said that the Indian planes' entrance across LoC in Muzaffarabad Sector within AJ&K was 3-4 miles. The other technical details and information to follow, DG ISPR added in his tweet.
What Is Pay-load?
Payload of hastily escaping Indian aircrafts fell in open. pic.twitter.com/8drYtNGMsm

— Maj Gen Asif Ghafoor (@OfficialDGISPR) February 26, 2019
The payload is the carrying capacity of an aircraft, which is usually measured in terms of weight.
According To Indian Media, The Aircrafts Monitored A Camp Of People Involved In Pulwama Incident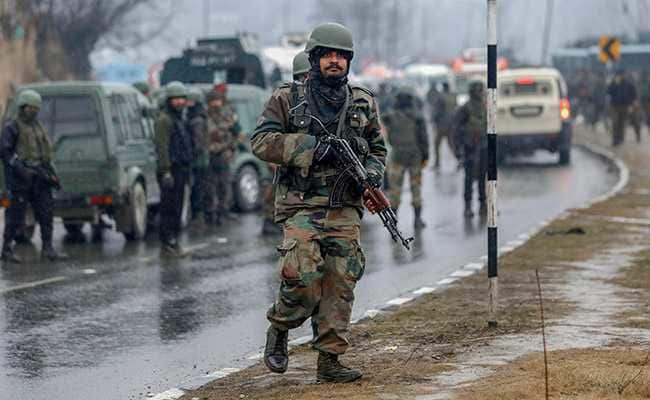 While DG ISPR Major General Ghafoor is claiming that the Indian jets have crossed the LoC and escaped after being timely responded by Pakistan Air Force, the Indian media is reporting totally opposite. According to a famous Indian news website India Today, the aircraft crossed the LoC with the purpose of ruining the major camp of people involved in Pulawama incident in Balakot as they have their camps in Balakot, Muzaffarabad, and Chakothi. To take the 'badla' of Pulwama incident, the Indian aircraft were sent to Pakistan, reported India Today.
On the other hand, an Indian defense spokesperson told Reuters that he doesn't have any sort of information regarding air trespassing into Pakistan.
Balakot is about 50 km (31 miles) from the Line of Control. In past, the city has acted as a defacto border between the two countries as they have fought three wars since their independence from British colonial rule in 1947.
Here Is How Twitteratis Are Reacting To The Indian Air Violations Into Pakistan On Tuesday
Akshay Kumar Got The Answer!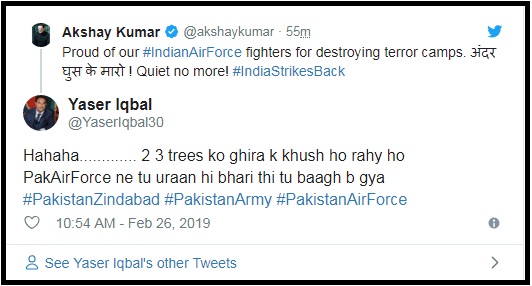 Humsafar Fame Singer Quratul Ain Baloch Wants Pakistan To 'Retaliate'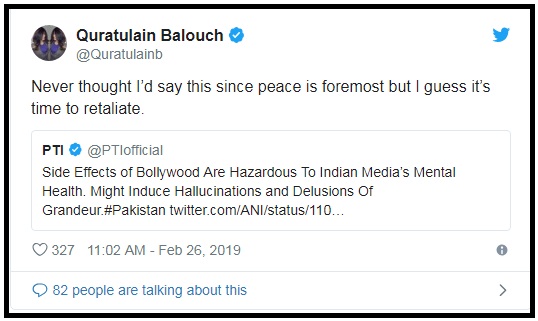 Burn!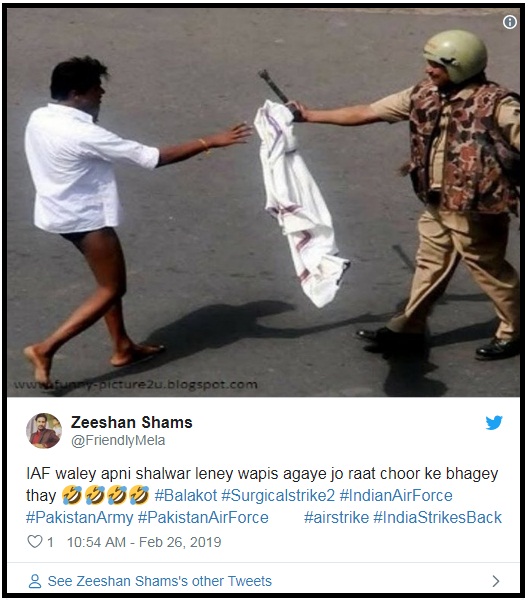 Bhai Wah!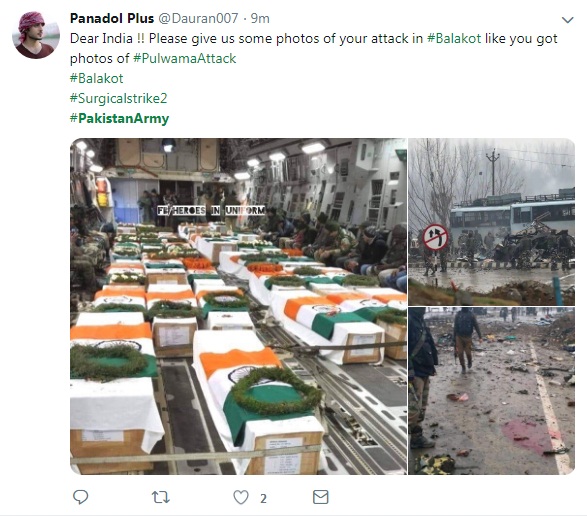 HAHAHA!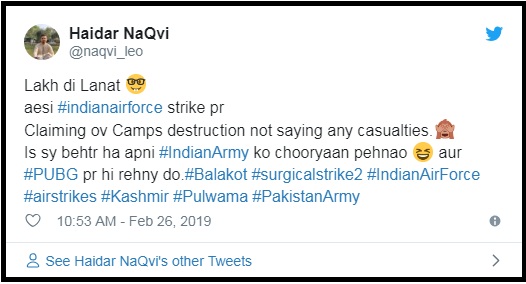 This One Is Epic Yaar!

Ties between India and Pakistan have been tense since 14 February 2019, when around 44 paramilitary Indian soldiers lost their lives on occupied Kashmir Highway in Pulwama. Pakistani Prime Minister Imran Khan denied all the false claims of Indian media in his speech as they were busy in proving Pakistan's involvement in Pulwama incident. Imran Khan said that Pakistan will not think of replying, Pakistan will reply. He also said that Pakistan wants peace with India and had nothing to gain from the Pulwama incident. He offered to cooperate if any evidence was shared.
But this incident will definitely end the efforts of the international community to solve the tension between the countries peacefully. Let's wait what peace lovers would say now after this incident.