It's absolutely heartbreaking when you find out that your loved one is fighting for their life and honestly, there's nothing more painful than knowing they're in pain. We often come across stories where families of the person fighting are raising funds for their treatment because in many cases, these treatments are very expensive.
Speaking of which we came across a similar story where a son had started raising funds for his Bureaucrat father who has offered his services for thirty years!
Here's what his beloved son wrote for him on Facebook and it is absolutely heart-touching!
"His big brown eyes, tousled dark brown hair, strong face and tall sturdy frame would make anyone seeing him for the first time stop dead in their tracks— out of admiration or fear. But as you sat down with him, you'd notice that the most striking thing about him wasn't his physical appearance at all. Instead, it was his playful and charming happy-go-lucky personality; capable of leaving you smiling and feeling special about yourself at the end of the conversation. That was until earlier last year.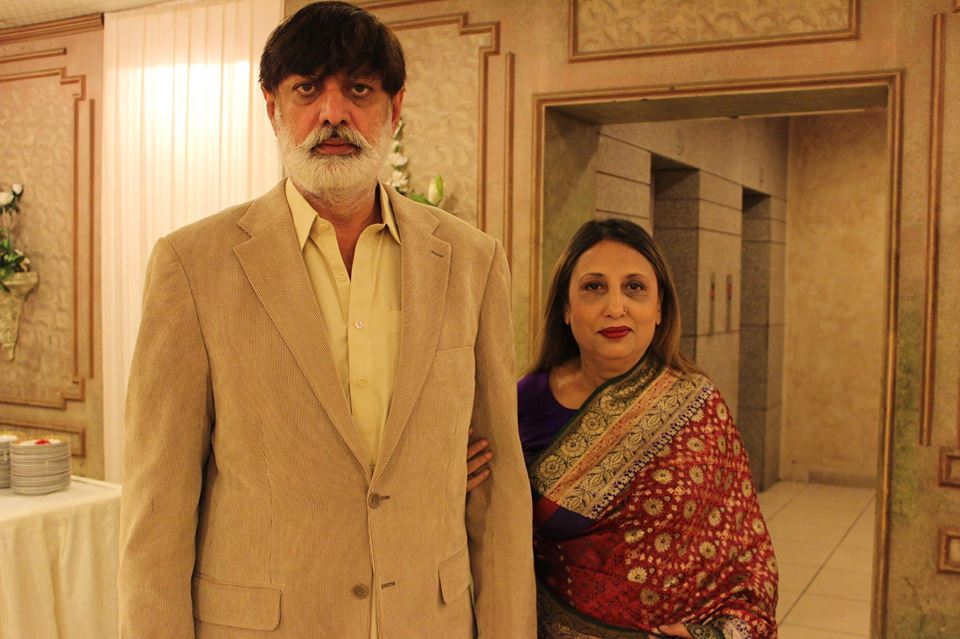 My name is Sarosh and I'm a final year medical student at Jinnah Sindh Medical University, Karachi. Back in March 2018, my father presented with recurrent episodes of nausea, upper abdominal pain and burning. There was nothing unusual about these symptoms. All of us have experienced them at one point or another especially in the aftermath of a large holiday meal or an untimely midnight snack. Therefore, we felt the rug pulled right from under our feet when my dad was diagnosed with Stage IV Gallbladder Cancer.
Gallbladder cancer is a relatively rare and lethal malignancy. According to the Institute of Health and Metrics Evaluation it is, along with biliary tract cancers, the 20th most common cancer with only 169,019 people suffering from the disease globally. What this means is, not only the prognosis for the disease poor but treatment options are also limited due to limited data available from clinical trials. In most circumstances, the only treatment that can be given to patients is palliative chemotherapy. In Baba's case too, after consultations with doctors from around the world, chemotherapy seemed to be the only way forward.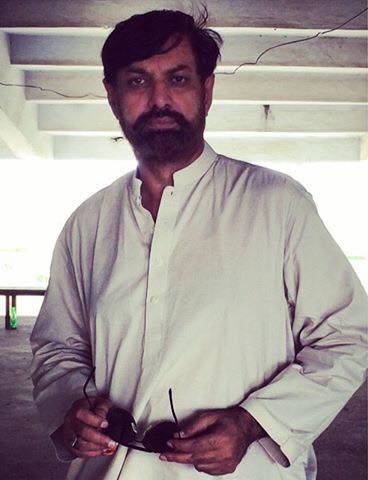 My dad works as Deputy Commissioner in the Federal Board of Revenue— aka the Tax Department. Knowing this would draw up a certain stereotypical image of a wealthy dishonest bureaucrat in the imagination of many; however, unlike most government officials, my dad has worked with brute honesty on a basic salary his entire life. This is why after thirty years of service, the only property to call his own is a three bedroom apartment in a middle-class neighborhood. And this is also why, gathering finances for his treatment, which is unconscionably expensive, has been a challenge from the beginning. Still, using whatever savings we had and help from the family, we decided to start treatment at Agha Khan University Hospital. Naively thinking, praying, this wouldn't be permanent, somehow with therapy his cancer would downstage and become surgically operable but the money kept pouring out and baba's health has kept declining.
Anyone that knows about Agha Khan, knows about the treatment costs there. Without health insurance and the government criminally slow to reimburse costs, we have had to spend millions of rupees (tens of thousands of dollars) on chemotherapy, procedure costs, lab tests, scans, consultations and in patient treatment by taking out personal loans, exhausting our savings and at times asking family members for help. After 6 cycles of treatment at AKU, we have switched out his treatment to a local more affordable chemotherapy center near our home. During this time, we have also discovered that certain tests can be done to determine whether my dad can be given newly researched targeted therapies. Expensive tests and treatments— done and imported from overseas. But at this point, we have been drained financially to continue getting him the standard treatment he so desperately needs let alone think about new treatment options.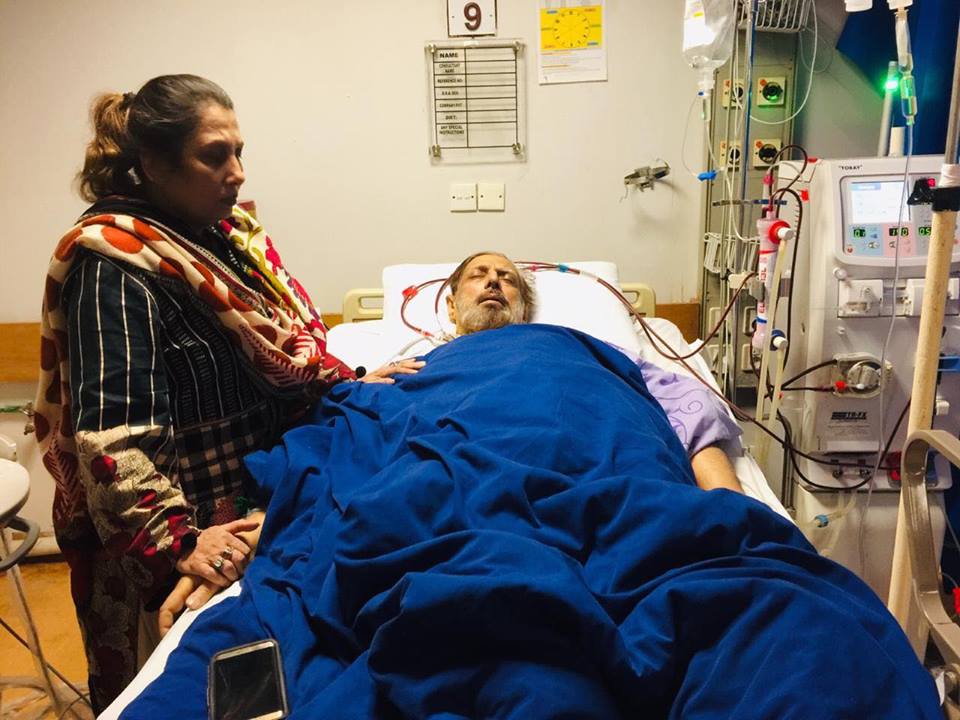 Baba's disease has not only been emotionally devastating but has also crippled our family financially. For someone who started his life without a penny in his pocket to become a gazetted officer, through sheer hard work, it is painfully difficult to ask for help from others just to keep him alive. We humbly request everyone to please contribute whatever you can in the way of Allah to help fund my dad's fight against this unforgiving disease. May He reward you for showing compassion towards His creation. Ameen."
Here's the original post
https://www.facebook.com/donate/299136750801328/299616134086723/
Sarosh has also shared the bank account details for those who want to donate and help her father.

For those in Pakistan that wish to donate:
Bank name: United Bank Limited
Branch number: 0297
Account name: Akhter Hussain Khan
Account number: 029710658365
For people overseas that wish to donate: 
Bank name: United Bank Limited
Branch number: 0297
Account name: Akhter Hussain Khan
Account number: 029710658365
IBAN: PK19UNIL0112029710658365
Paypal: saroosh.khan@outlook.com
*WE CANNOT ACCEPT ZAKAAT/KHUMS*
Let's help Sarosh and pray for her father's quick recovery. May Allah SWT give him the strength to fight this battle!