There occur such incidents with which many of you might relate where we go out with friends and plan a great dine-out. At the end of it, we all just jokingly write on the comment card stuff like "cheeni kam hai", "food was cold", "we didn't like the overall ambiance" just because who doesn't like to have fun?! Some even go as far as writing a bad review on the social media pages of the restaurant and make fun of them and how they have good reviews and only one bad review ignoring the fact what these little reviews can do to well-reputed restaurants!
The owner of a very famous restaurant, Tuscany Courtyard, Khurram Khan wrote a message on Facebook that opened the eyes of many. Tuscany Courtyard has its main branch in Islamabad and other in Lahore. The restaurant proudly serves Italian food and has a specialty in this area. They can't miss the nail with Italian but somehow, as stated by Khurram himself, that one of their customers wrote a pretty bad review all in the name of a joke and later deleted the review. Later, the said person was questioned upon his review by his friends who accompanied him at the dinner who didn't find anything wrong with the meal!
Here's what Khurram had to say in reply to that!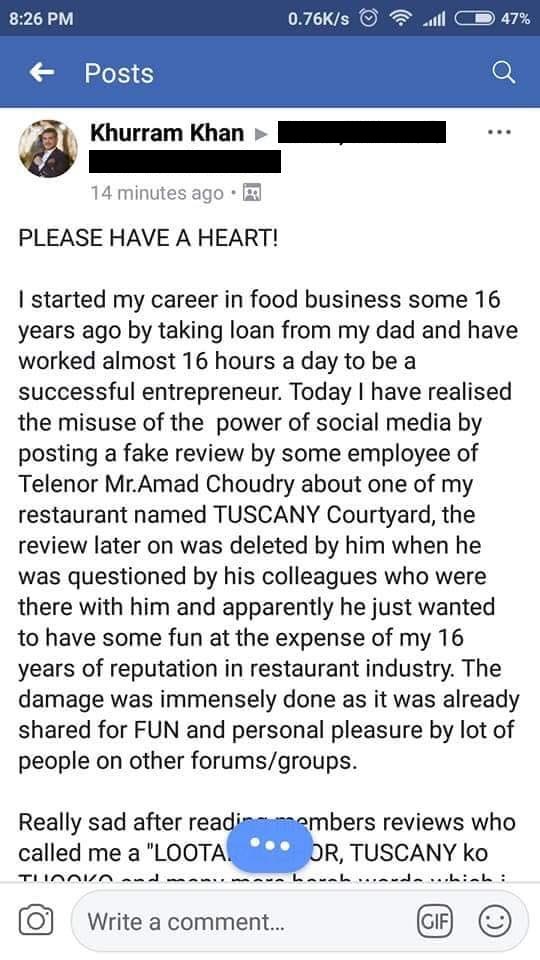 He said following his bad review many other people questioned Khurram and his work of many years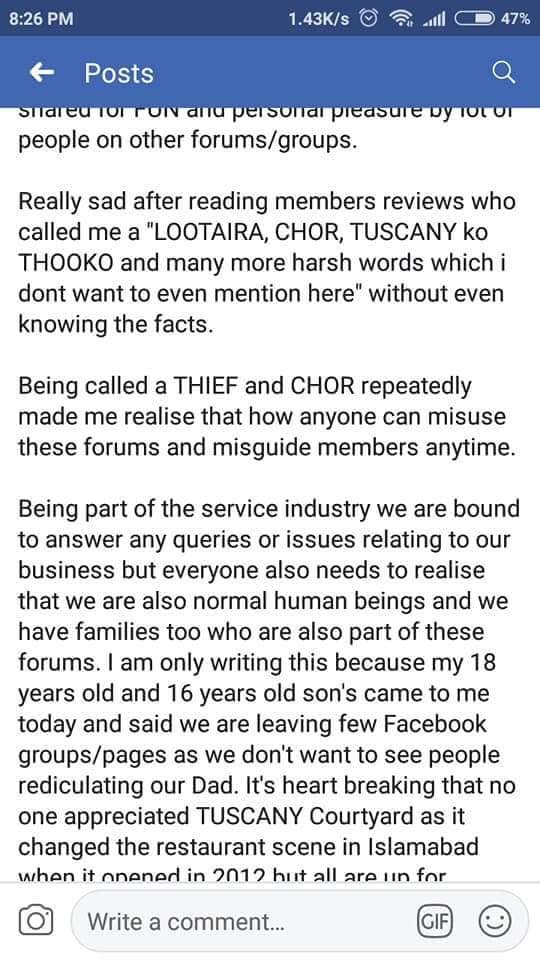 But what saddened the most was how it all effects the family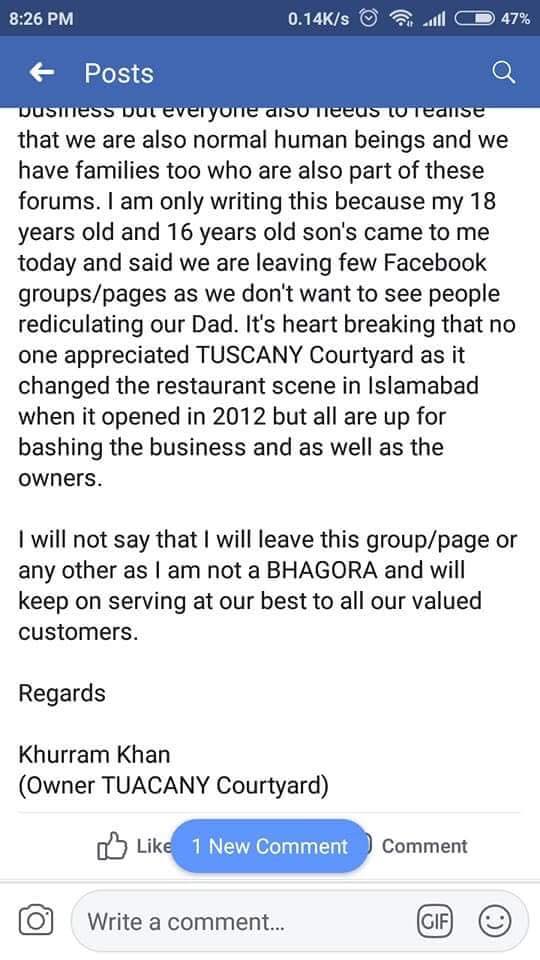 Khurram had a very valid point of how all such things can spread like a wildfire on the internet and just for the sake of fun, it can cost others years of respect that they have earned through their hard work and dedication. Khurram can sue the person in charge of defamation and bad mouthing but it won't change the fact how people have a very different image of his well-reputed restaurant.