Disclaimer*: The articles shared under 'Your Voice' section are sent to us by contributors and we neither confirm nor deny the authenticity of any facts stated below. Parhlo News will not be liable for any false, inaccurate, inappropriate or incomplete information presented on the website. Read our disclaimer.
RAWALPINDI: The representative of the Transgender community in Punjab has raised objections over the legislation for the protection of transgender rights fearing it will promote gay culture in the country instead of addressing their rights.
Well-known transgender community representative and focal person of Punjab, Almas Bobby said that the act has many flaws which need to be addressed and amendments should be made in the act accordingly. She said, it is strange that the right of recognition of Transgender person is given to itself, which means that any male or boys especially, can register themselves as a transgender with NADRA.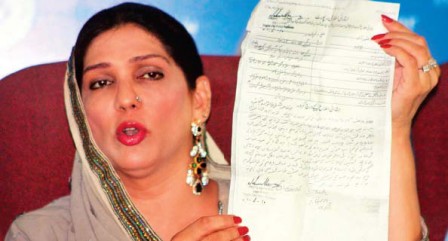 In the result, the registration of boys as transgender will encourage the gay culture in this "Islamic Society" and the international organizations are promoting this legislation to weaker the ideology of Islam in the country. Almas said, the birth of a transgender is very rare in society but the fake ones were taking the privileges and gaining benefits after declaring themselves as transgenders, adding that she said, medical tests should be conducted to determine the 'true transgenders' before issuing transgender cards.
International NGOs are funding local organizations to promote their agenda, the majority of the transgender community is illiterate but gays register themselves as transgender to get benefits. Some of them are also married and having children's, she added.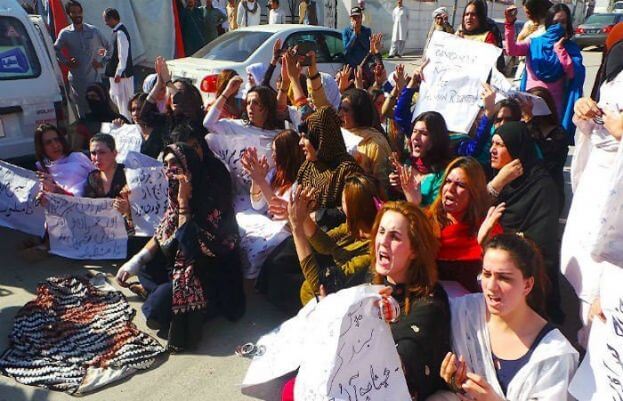 Criticizing the district administration Rawalpindi, Almas Bobby said, on the directions of Supreme Court of Pakistan, committee for the registration of the transgenders and protections of their rights has been formed in Rawalpindi but the Deputy Commissioner who is Chairman of the committee did not chair a single meeting in this regard yet, which shows his seriousness, in this case, adding those who were demanding the separate registration cards for the transgenders, are now reluctant to get registered as transgender.
"I have spent my life for the rights of our community, I was the first transgender who hosted TV show on Abb takk television from more than six months, but now on foreign agenda, the self-made transgenders are using the community for their aims," she said.
Answering a question, Bobby said, after the death of any transgender representative "Guru" her assets are divided in her student "Chailaz" (those transgender who have written their Guru name on their CNIC).