It all started to fall for Nawaz Sharif and his party Pakistan Muslim League-N the day their brightest asset, Chaudhry Nisar stepped down from his role in the incumbent government. Nisar, even by the opposition, is seen as the biggest threat, especially when elections are close.
After Nawaz Sharif was disqualified from his post as the Prime Minister of Pakistan, the PML-N, ever since, has been lost. The party now has been overshadowed by Sharif's daughter and 'heir' to the throne, Maryam Nawaz aka Maryam Safdar.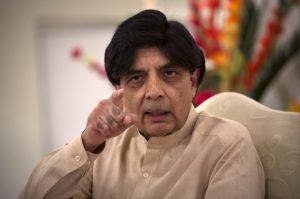 The reason Chaudhry Nisar sided from the party was very simple, the dominance of Maryam Nawaz and Hamza Shahbaz had subdued the veteran's position and he was sidelined from the diligent role he once held under Nawaz Sharif.
Adding fuel to fire, Chaudhry Nisar has finally spoken about his future in the PML-N. On record, Chaudhry Nisar compared Maryam Nawaz with children, and Noonis are not happy about it, while the opposition, especially PTI is celebrating the statement.
"You tell me, can I work under children?" said Chaudhry Nisar, while referring to Maryam Nawaz. He further went on to said that he still had dignity and he would not be serving under a junior.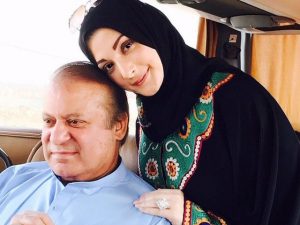 "Why are you stuck with Maryam and Hamza [Shahbaz]?" he questioned a reporter, before stating that,"I can work under a senior but I cannot work under a junior. I am not a political orphan that I refer to a junior as 'sir' and 'madam'.  Next time there is a presser here, please post a board above saying that it is forbidden to take Maryam Nawaz's name."
Nisar went on to explain what Nawaz Sharif had done wrong, the reason he stands isolated today, without his friends from the old days. As per Nisar, Nawaz Sharif should have never targeted the judiciary of Pakistan, that too on a personal level. However, all that Nisar said didn't disappoint PML-N supporters.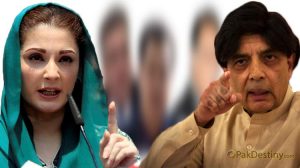 Nisar announced that he has returned to take an active role in the party and his way of talking suggested that he wants Shehbaz Sharif to become the next Prime Minister, while also conceding that nothing was finalized and it would be an open race in the elections. Nisar did not spare the media as well, stating that instead of reporting things, the media has started delivering verdicts, just as a judge does.
Nawaz Sharif needs to realize that Chaudhry Nisar is an irreplaceable asset, and if annoyed too much, would end up in another party, preferably even the Pakistan Tehreek-i-Insaf.