Former Prime Minister Mian Muhammad Nawaz Sharif is currently sentenced to a 10-year prison over the Avenfield Reference case. Nawaz Sharif suffered from a heart attack recently in Adiala jail and thus was taken to the hospital. He was under treatment and shifted to PIMS' cardiac ward.
Sources said that he is facing multiple health issues as the former prime minister is suffering from heart, glyceride, cholesterol, and diabetes.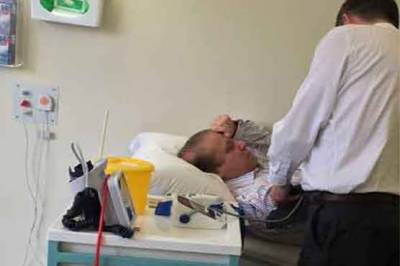 After being admitted due to multiple medical complains, Sharif went through some tests. The results were, however, leaked online and it came to our knowledge that there was absolutely nothing wrong with the medical checkups. The results which came were normal and positive, and there was nothing to be worried about.
Earlier, Islamabad PIMS hospital spokesman Wasim Khwaja said that a check-up at the hospital had indicated that Mister Nawaz was under stress and had high sugar levels. His medical condition was not normal. There was clotting detected in his blood test. It was suggested by Dr. Naeem Malik, head of the PIMS cardiology department, for the EX-PM to be shifted to the hospital after the clotting was found. Given his history, this was alarming, thus he was taken to the hospital.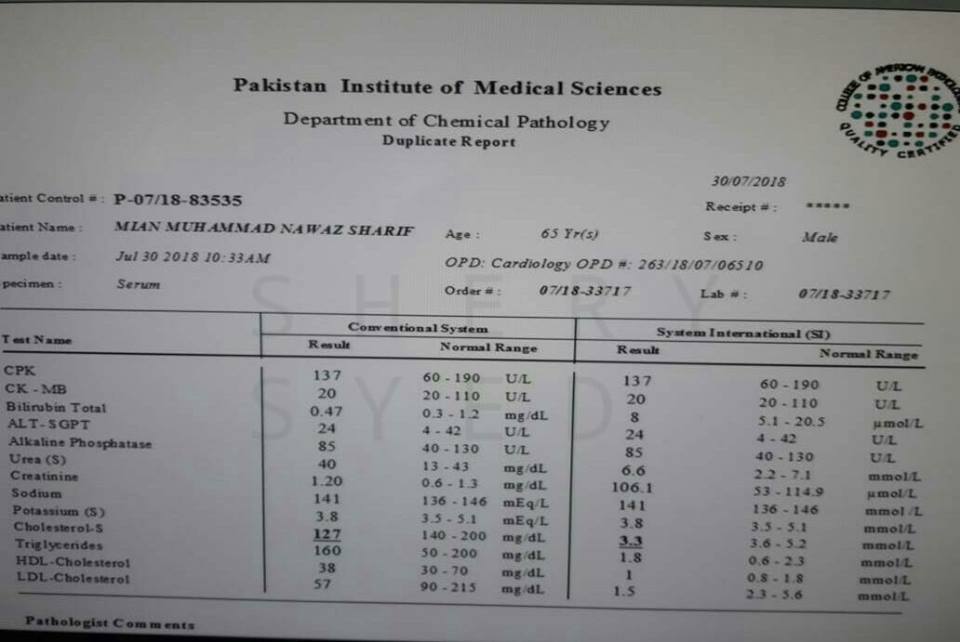 And another one…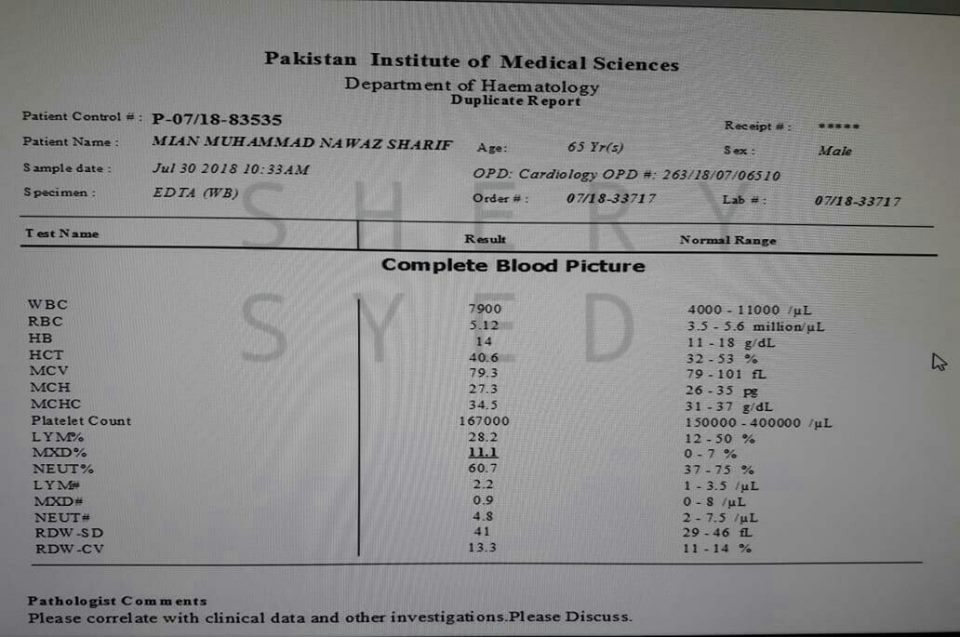 The release of this duplicate report shows that the news of him being ill was being over-exaggerated to the public. Maybe because he really wanted to come out of the jail and be shifted to the hospital.
In spite of his medical results coming as clear, however, Sharif's physician has suggested flying him to London for proper rest and treatment. Doctors say that his blood pressure has slightly improved.
But the public is skeptical of him flying to London for obvious reasons. We are all aware of his relationship with London now. If he let him leave, we know what is going to happen.
Nawaz Sharif has, however, been shifted back to Adiala jail on his insistence. The medical team is going to examine him again in jail soon.