The National Assembly of Pakistan, which is in its last stages of work before the General Elections of 2018, has done more good for the oppressed in one sitting than it had done in its 5 years of power.
The NA successfully passed more than 10 private bills which were moved by members of the assembly. Two most important and historic bills which were passed include the Acid And Burn Crime Bill 2017 and the Transgender Persons (Protection Rights) Act 2018.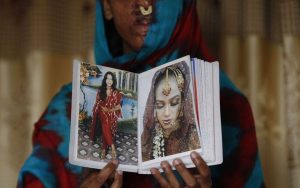 The Acid and Burn Crime Bill 2017 was moved by Marvin Memon of the PML-N in a bid to support the victims of acid attacks and quick apprehension and arrests of the oppressors who commit the foul act. The News dissected the bill and here's what it has to say about the content of the bill: "As per amendments, whoever commits or attempts to commit an offence of acid or burn attack and act resulted in death of any person shall be awarded life imprisonment. An amendment says that whoever intentionally causing hurt by acid and burn attack shall be punished with rigorous imprisonment for not more than seven years. "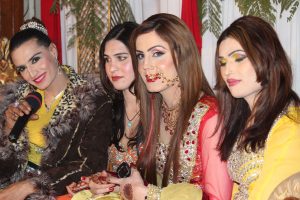 On the other hand, the Transgender Persons (Protection Rights) Act 2018 supports members of the transgender community, prohibiting discrimination against them, especially in the folds of government. The bill was moved by PPP's Syed Naveed Qamar. As per the bill, "the transgender persons will have the right to get their gender changed in National Database and Registration Authority (NADRA) records and they will have also right to inherit property."
Furthermore, with the bill, transgender people would now be able to get their driver's license and passport easily. There are to be strict consequences against people who discriminate against transgenders in their homes, educational institutes, at work, in trade, health service, even on public transport. This, indeed, would give them sufficient support in gaining equality among the other two genders. The Transgender bill, however, was oppossed by female members of two religious political parties, namely the Jamat-e-Islami and the JUI-F.
This is how people reacted to the bills on social media
Steps in the Right Direction#Pakistan encouragingly passed important bills of late:
The Transgender Persons Bill
The Acid & Burn Crime Bill, 2017
Prevention of Cruelty to Animals (Amendment) Bill#Islamabad Capital Territory Prohibition of Employment of Children Bill

End #GBV

— Özer Khalid (@OzerKhalid) May 9, 2018
Now, 'Transgender' has right to vote, education, job and share in property.

NA passed Bill against acid attackershttps://t.co/5ueETQ4bp5

— Javaid ur Rahman (@JavaidRahmanK) May 9, 2018
Acid & Burn Crime Bill 2017 was passd in National Assembly. This bill will ensure speedy trial & will benefit survivors in many ways. Congrats 2 @marvi_memon who introducd it after yrs of hard work & kudos 2 @valekhan & @AcidSFPakistan 4 their dedicated work to promote this bill.

— Mohammad Khan (@IamMohamadKhan) May 11, 2018
National assembly passed bill against acid attack.

Thank you

— SHE FOUNDATION (@SHEFOUNDATION1) May 10, 2018
Pakistan's National Assembly Passes Bill to Make Throwing Acid a Crime. It's a very positive development that parliamentarians have realized the significance of the issue and agreed on a holistic approach to offer relief to the victims.
Highly appreciated efforts by Marvi Memon.

— MUHAMMAD USMAN SHAREEF (@usmanshareef170) May 10, 2018