This post is also available in: العربية (Arabic) اردو (Urdu)
Pakistan in the last 5 years have been through really crucial stages of inflation and is still struggling to stabilize itself. As every factor has its own pros and cons, inflation has weakened the country economically and unemployment is at a high rise. Many business giants from different industries incurred huge losses and went bankrupt which left many without a job.
Metaphorically, our desi culture is bounded by shackles of 'what others think' of ourselves. Desis literally spend a major chunk of their lives living on opinions of different mindsets but their own self. In recent conditions of the country when earning and bearing expenses has become extremely difficult, some valuable Pakistani minds have taken a leap further and broken the narrow-minded chains.
Yesterday, pictures of an amazing Pakistani engineer-to-be went viral on social media and people can't stop praising him. Karachi boy, Muneeb Nagori, pursuing his Civil Engineering from the well known Nadirshaw Eduljee Dinshaw (NED) University setup his 'Gola Ganda' stall at Jinnah Square. The pictures were posted by his friend Muhammad Irzam Abbas on Facebook which was then shared multiple times on the internet.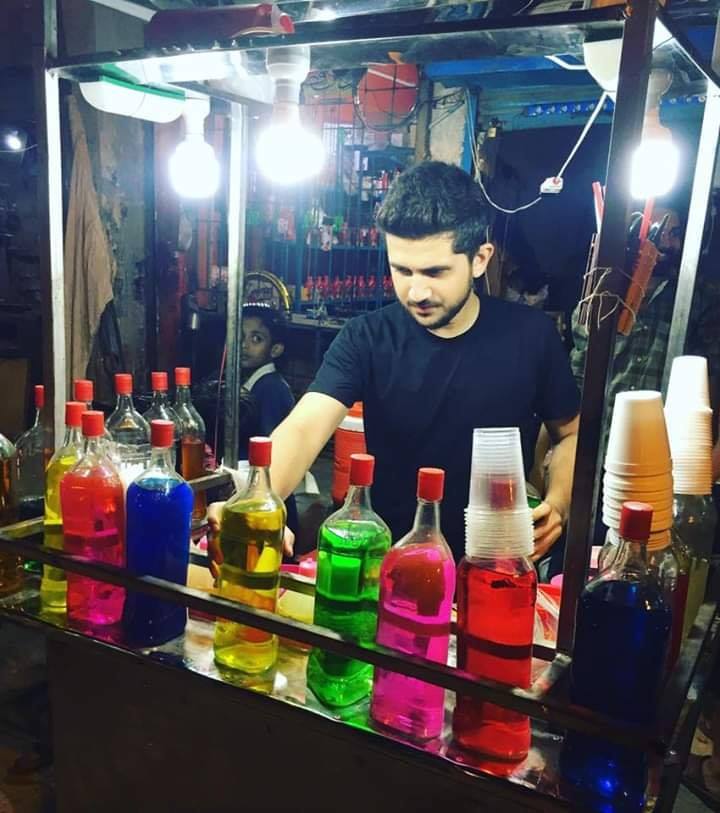 Check out the menu!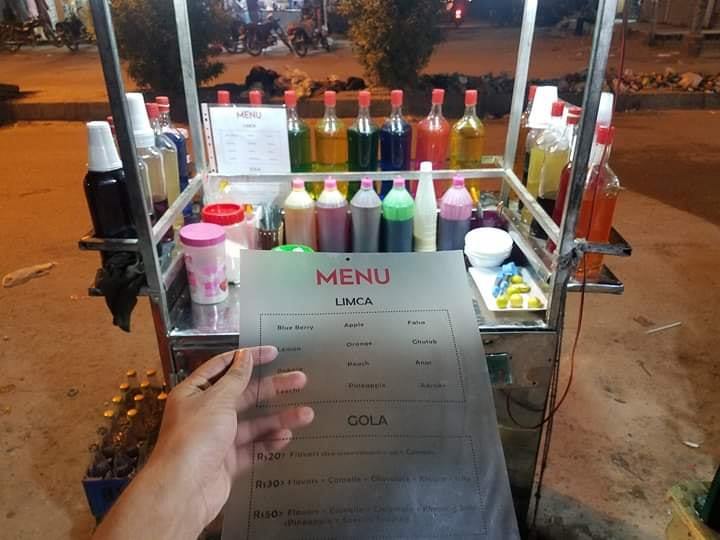 The post said:
"MEHNAT MAIN AZMAT HAI". Many congratulations and best wishes for my friend Muneeb Nagori pursuing Civil engineering from NED University, for starting limca and gola business near Jinnah Square. May you succeed in this new startup. No matter how big or small this setup is but you have become an inspiration for many who are willing to start a business but couldn't execute it fearing the "LOG KYA KAHENGY" mindset.
Appreciating comments were seen under the post and seriously, Allah kamyab kray. Check the comments here:
This guy even tried the engineered limca!

Mandatory criticism on Imran Khan was also the part!

In simple words, 'ye saaray mil k hum ko pagal bna rhay hain'!

The lad knows the struggle!

Fawad Chaudhry, why yo do this?
Suggestions?

This post showed how supportive this nation is and the positivity it holds for each other. We just hope that this guy achieves whatever he aspires for.
Liked the story? Tell us in the comments below!