The newly-elected members of provincial assemblies took oath on Monday as the provincial assemblies of Sindh, Khyber Pakhtunkhwa (KP) and Balochistan commence their sessions.
In KP, a total of 112 newly elected MPAs took oath in the Assembly.
In Sindh, the oath-taking took place in three languages in the Sindh Assembly: Urdu, Sindhi, and English. The Sindh Assembly is dominated by Pakistan Peoples Party. It has 97 lawmakers in the House and would form the government with Murad Ali Shah as the Chief Minister.
Tanzeela Qambrani became Pakistan's first-ever Sindh Sheedi woman to be part of the provincial legislature as she took oath as a member of Sindh Assembly.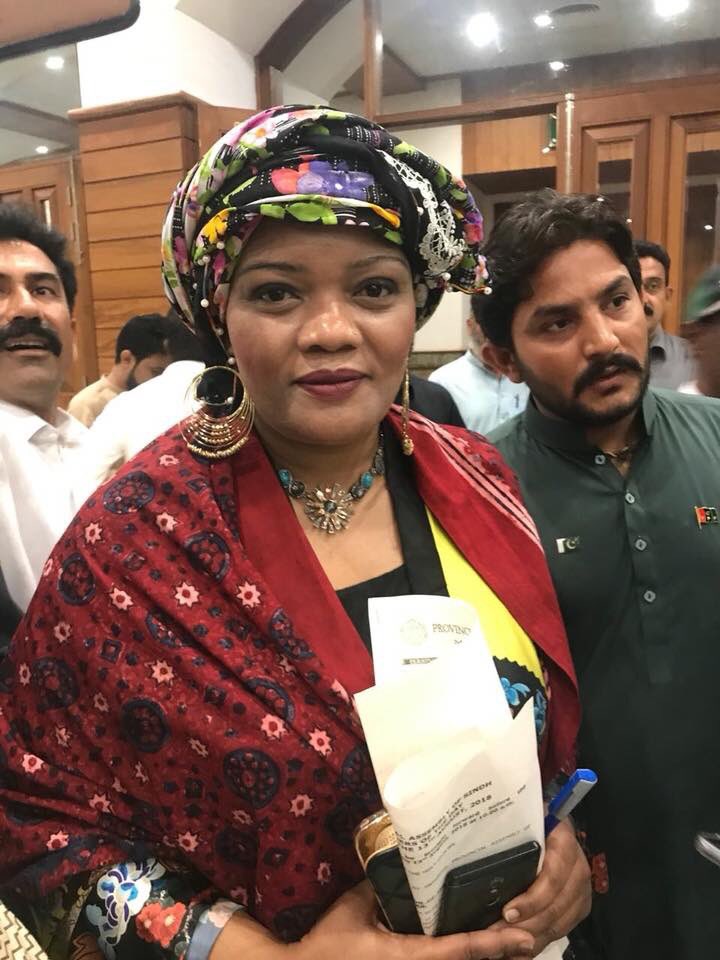 The 39-year-old is from interior Sindh and has never taken any such position before. In fact, no women from that area probably have.
Tanzeela's family has kept its African connections alive as one of her sisters was married in Tanzania, while another has a husband from Ghana. She endured discrimination over the years owing to her African descent but hoped to wash away the stigma attached to the Sheedi community with her nomination to the provincial assembly.
At the Provincial Assembly of Sindh, she was present and was representing her African culture very proudly. She was wearing this colorful turban which is a typical African acessosry. She explained why she wore the outfit by saying that Sindh is like a mother and will take care of all its children i.e., people from all over the world.
When asked what her main aim was, she provided three main words; water legislation, education, and women empowerment. That is exactly what we need.
We are so glad that this opportunity has been given to a woman. She not just an ordinary woman but someone who knows what struggle is and will work towards its betterment. And the most important part is that she is an unexpected winner. No one expected her to win the seat firstly because she is a woman and secondly because she is from a different ethnic background.