No Pakistani can ever forget the devastating public lynching of Mashal Khan Yousufzai, a student of the Abdul Wali Khan University of Mardan. Mashal was a student of Mass Communication & Media Studies who was lynched to death by an angry mob on false claims of blasphemy.
After Mashal's public lynching went viral, the case became the epitome of resilience against false charges of blasphemy. Mashal was lynched and shot to death by his fellow students. After his death, civil society went into a meltdown and demanded #JusticeForMashalKhan.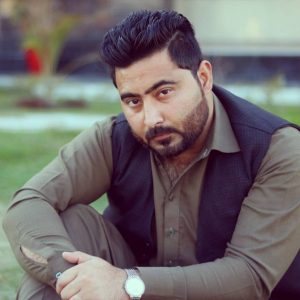 In initial investigation, Mashal was given a clean chit by the courts, stating that no charges of blasphemy had been proven against the deceased. Fake accounts on Facebook were set in his name to frame him for blasphemy, but the truth came out and many were arrested in his murder.
After months of waiting and Mashal Khan becoming a figure of resilience against extremist, a Hariput Anti-Terrorism Court has given its decision in the case. As per reports, one person has been given a death sentence, while 5 others have been jailed for 25 years! Twenty-six other people have been acquitted without any punishments.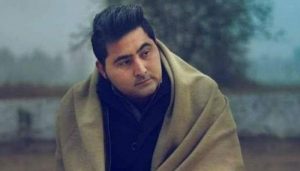 This is the decision for 6 people, while 25 people still remain to be tried in the case, so there's hope that more perpetrators who took Mashal's life will be given severe punishments just as these 6. Speaking to a Pakistani newspaper, Mashal Khan's brother Aimal said: "We will consult our lawyers and see if we are satisfied with the verdict. My only appeal to the KP police is to arrest the rest of the suspects and bring them to justice as well."
Due to the sensitivity of the case, it is being expected that a lot of friends and family members of the arrested will be gathering and protesting outside the jail against the administration, but fool-proof measures are expected to be taken to subdue any hostile situation.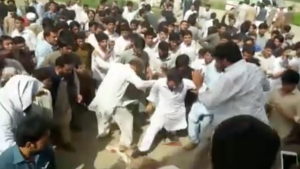 Months after the death of innocent Mashal Khan, who dreamed of being a Civil Services Officer of Pakistan, justice seems to be just around the corner. Mashal Khan was lynched brutally by extremist students of AWKUM, who actually believed that the student had committed blasphemy. After the investigation, it was proven that Mashal was framed, as he had secrets of the university administration which could have caused them a lot of trouble.
Dawn.com, in its yearly poll, nominated Mashal Khan as the Person Of The Year 2017, which he won by a milestone, thanks to thousands of aware people of Pakistan who knew that young Khan's life was forcefully taken by Pakistan's extremist mindset.