From time to time, some cases that are reported end up being so twisted, that they confused the police as much as the common man. Nobody knows why precious lives are lost, and to reach a conclusion, one must go through the weirdest of theories to prove what exactly happened.
That is exactly what happened in Karachi's North Nazimabad area the other day. A 26-year-old female Madrassa teacher named Nasreen and her 16-year-old student Rabia were found dead inside the teacher's home in Block H of the locality.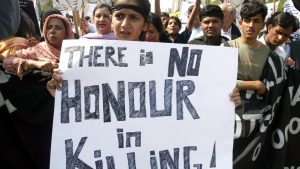 The bodies were recovered by the police. A pistol was used in the incident, but the owner of the gun could not be traced. Initially, it was being believed that the teacher Nasreen had invited Rabia over, and shot her to death, before taking her own life in a homicide plus suicide case. However, since then, theories and things have turned into a weird mystery.
The first theory states that Nasreen had asked Rabia to marry her brother, who refused to do so. At this, Nasreen got extremely angry, shot Rabia to death and then killed herself. Another similar theory states that Nasreen and Rabia had a 'relationship' of their own, and Rabia, upon resistance, was killed.
Then the police brought forth another version, stating that somebody had invited Rabia to Nasreen's house and the incident was one of honor killing. Upon Rabia's arrival, both the teacher and student were shot dead by a third person, allegedly, the teacher's brother, and the scene was framed as a suicide.
"It seems that the incident apparently occurred over honor killing. It seems that someone called the girl to the teacher's house and shot both of them but nothing can be said until the investigation is completed," said the DSP Nazimabad.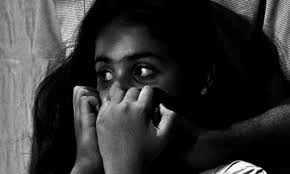 "Some people in the family tried to cover the nature of the incident. The teacher was of Afghan origin while the student belonged to the Pashtun community and hailed from Peshawar."
No case has been registered against anyone, not even unknown suspects. Police believe one of the two theories stated above is true. Investigation is under way and more can be established once the postmortem reports are out as well. However, this mysterious murder proves that the weirdest things happen in our country and we often stay aloof to them.
For a religious preacher and her student to die in this manner, with so many mysteries erupting, speaks volumes about the nature of 'home-tutoring' or seminary-classes.