Pakistan's political circles have entered turmoil again. With the general elections due later this year, all is going haywire in the country. Shoes being thrown, abuses hurled, and now, an assassination attempt on one of the country's leading representatives.
Yes, we're talking about the assassination attempt on Interior Minister of Pakistan, Mr. Ahsan Iqbal. Yesterday, around 6:30 pm, the Interior Minister was on his trip to the Khanjoor village in Narowal, where he was to address the locals in a corner meeting. Upon arriving, the Interior Minister was fired at twice. One bullet missed, while the other hit his shoulder.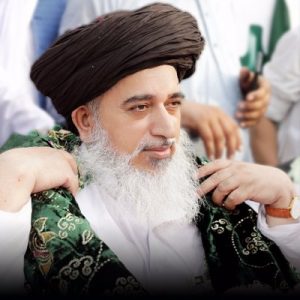 Bleeding profusely, the Interior Minister was rushed to a local hospital in Narowal and the assassin was nabbed by the security forces, along with his motorcycle confiscated as well. The Deputy Commissioner of Narowal revealed grave details about Abid Hussain, the man who tried killing Ahsan Iqbal.
In his letter to the Chief Secretary of Punjab, DC Narowal wrote that Abid Hussain had attacked Ahsan Iqbal on the issue of 'Khatm-e-Nabuwat' a long standing topic raised by the Tehreek-e-Labaik Ya Rasool Allah party, which is chaired by Khadim Hussain Rizvi. As per reports, it were the lectures of Molana Rizvi that persuaded him to attack the Interior Minister.
Abid Hussain is an avid follower of Khadim Hussain Rizvi and an active member of his party. First it was shoes being thrown at the PML-N and now they are being attacked in public. It is pertinent to add here that the issue that lead to Tehreek-e-Labaik's creation, the murder of Governor Punjab Salman Taseer, is very similar to the topic at hand.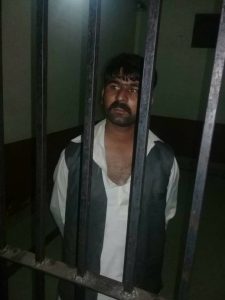 The attacker's allegiance to TLYP has now stirred a hot debate on social media, where people are holding the government responsible for creating a monster. Mian Nawaz Sharif's son-in-law, Captain Safdar has been supporting anti-elements in the Khatm-e-Nabuwat issue and people think these are the dire consequences that are in PML-N's fate now.
This is how the internet reacted to Abid Hussain's allegiance with Khadim Hussain Rizvi
The Man who shoot Ahsan Iqbal @betterpakistan tells his name as Abid Hussain and shows his affiliation with Tehreek e Labaik…

— Bashir Ahmad (@Bashirahmad252) May 6, 2018
Initial reports suggest the attacker of Ahsan Iqbal belongs to Tehreek e Labaik of Khadim Hussain. an illetrate and badzuban molvi spreads his venom of hatered accross the country. Time to shut down these stupid outfits forcibly. #AhsanIqbal

— Faisal Niaz (@FaisalNiaz75) May 6, 2018
So there will be acceptance after today that Labaik is a terrorist group! Wish a speedy recovery to Ahsan Iqbal, it is great people like him that give hope for this country's future

— Guru Jee (@ShaykhSaahb) May 6, 2018
@Intprofessor the guy who shot interior minister cant be a commoner.but you will see he will take blame in tehreek e labaik or something.real ppl in establishment who h7red him will never come in light.but ifcoyrse ahsan iqbal knows. So i uess it will start a war

— kashif (@drkjke) May 6, 2018
Don't dare to accuse TLP or @KhadimRizviReal for this attack on ahsan iqbal.
Sirf labaik walay musalman nai hai, sab ne he us nabi ka kalma parha hai jis ki namos pr hamla kia hai N-league ne#TLPPeacefulOrg

— Muslimah (@mjik1922) May 6, 2018
I never heard any speech by allama khadim hussain stating to kill anyone #TLPPeacefulOrg

— jibran (@jibranNjibran) May 6, 2018
I don't condemn of attempt of marder at ahsan Iqbal, He order to attack at Faizabad dharna#TLPPeacefulOrg

— Faisal Sheikh (@naughtyfs) May 6, 2018