Pakistan has many Ritchie-riches, how can we forget about the time when the curious case of "foreign companies" opened up, there were many Pakistanis who were caught in this storm. To name a few, Nawaz Sharif, as we all know and his off-springs were engulfed in it too! Imran Khan decided to clean the dirty money and people along with it.
However, the misconception that many Pakistanis have is that everyone who's rich is doing something wrong. No, sweetie! There are many Pakistanis who earn that money the halal way. Ever heard of the real estate magnate in Islamabad Kunwar Moeez Khan (KMK)?!
He loves collecting Ferraris! Matlab yar, wut lyff!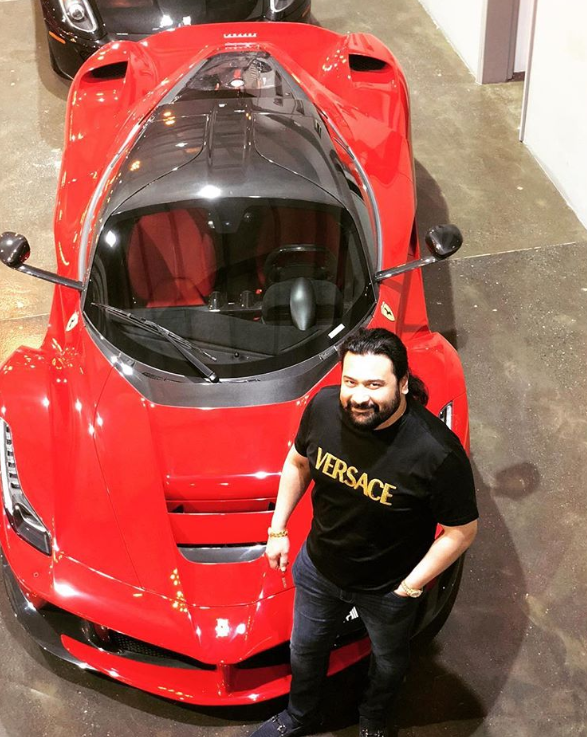 Well, if you haven't then you better follow his Instagram! His Instagram is a living dream that everyone sees. From the exotic cars to lavish accessories, and gigantic yet beautiful pets! YES! He owns pets that you won't even find in Pakistan's best zoos!
LOOK AT THISSSS!!! WOOOOOOO. Damn it!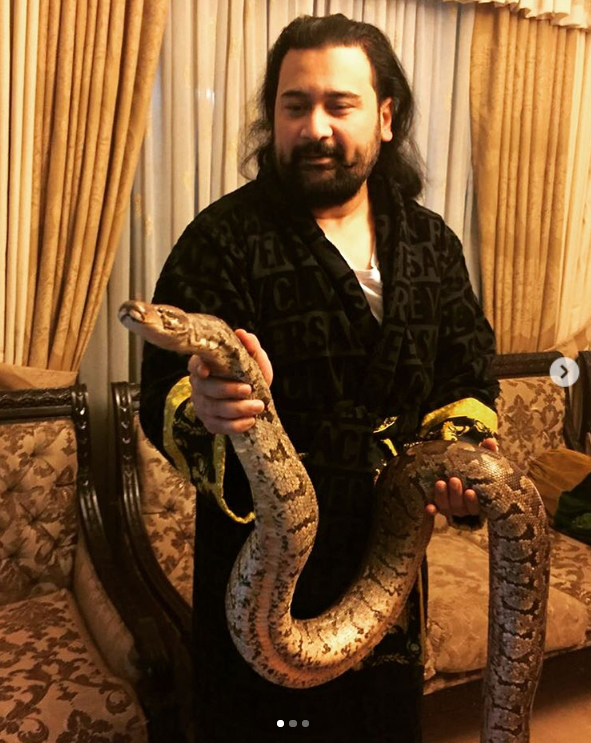 But when something becomes a passion and not just a mere hobby, nothing can stop you from going for it! Kunwar seems to have a passion for having beautiful pets. Just like the picture above is mesmerizing, his next pet has already created much uproar on the internet!
This Siberian white tiger is making people go crazy! To some with excitement, and to others with criticism! But Kunwar just loves to flaunt everything he owns. 😉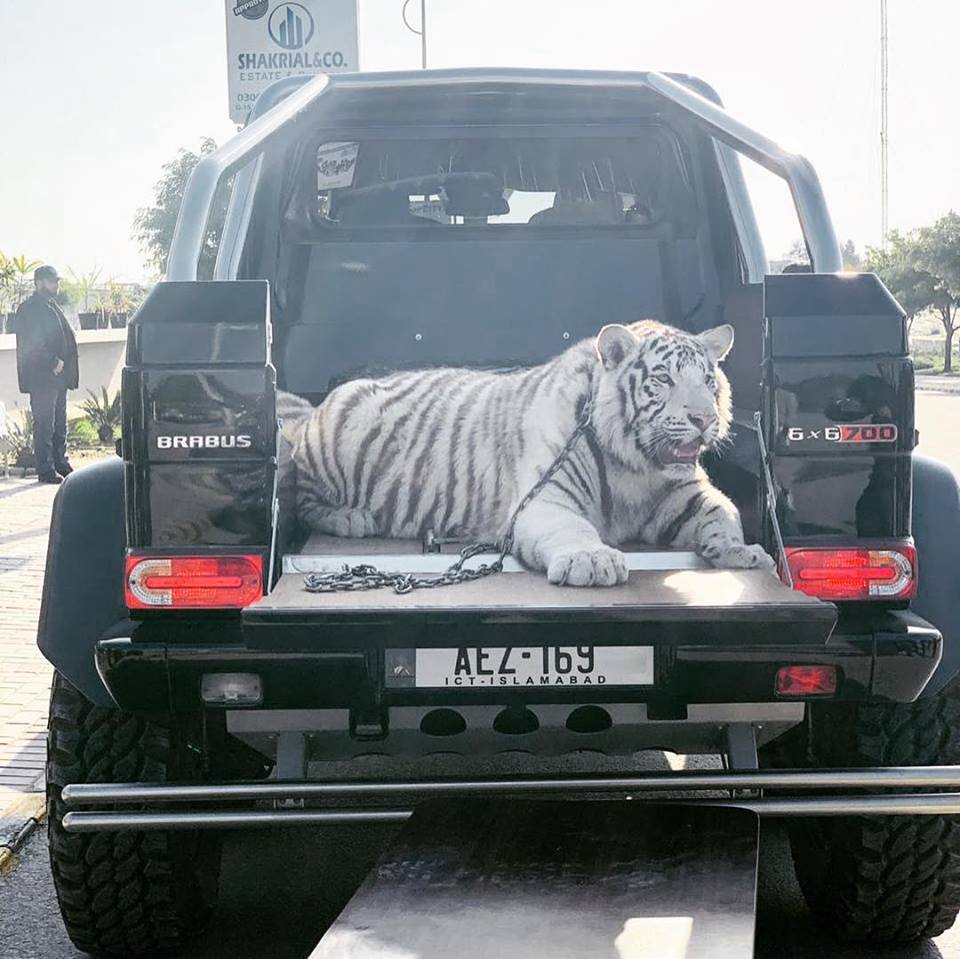 When Kunwar posted this photo on his Instagram, it was shared by many Facebook pages and people were all against him for chaining a wild animal!
Well, this person has a valid point!

Keeping snakes, lions, rare exotic animals and building separate houses for them is fine, but when the question is about Siberian tigers the temperature matters for their mere survival!

Ouch! Lavishness at its peak! But will the said authorities take any actions?!

Now that so many people collectively have raised their voice against Kunwar having to keep a Siberian tiger, that too in Pakistan's weather, will the authorities take this matter seriously? Or will Kunwar himself do something about it? As he always seems to keep the good work up and would be the last person to offend someone, let's see what happens next!
What do you guys think of this? Have something to add to this? Let us know in the comments below! Cheers. 😉