The rape and murder of young Zainab Ansari from Kasur might have woken the collective conscience of the country, but the vice still prevails at large in Pakistan. From young children to college going girls, nobody remains safe from the predators who are at large.
Recently, a young 3rd semester student from Government College University of Faisalabad was raped and murdered by unknown men and police still hasn't been able to arrest the culprits.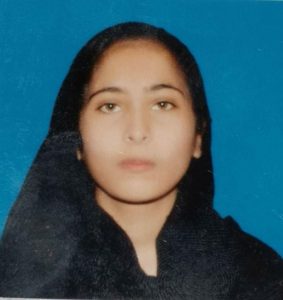 Young Abida had been missing for 5 days, before her dead body was found from a canal in Dijkot. As soon as her body was recovered, initial medical assessment showed that Abida had been raped before her life was taken, and the postmortem confirmed the fears of her family and loved ones.
Protests for Abida had started in Faisalabad on Friday after police failed to register the FIR for 4 days and the culprits till day remain at large. Abida's friends, family and colleagues demanded the arrests and warned the authorities that the protests could turn violent if sufficient breath was not given to the case.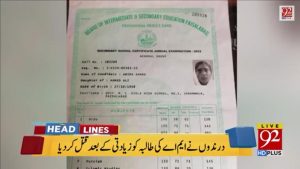 The National Commission for Human Rights has taken notice of the brutal murder and summoned a report from DPO Faisalabad. Meanwhile on Twitter, #JusticeForAbida has been trending for the past few days and people have once again, just as in Zainab's case, taken a stand for the culprits to be behind bars soon.
Abida was a hardworking student who had won a gold medal for her academics, along with recently winning a laptop in the Prime Minister's Scholar Scheme. Police authorities said they have nabbed a few people with the help of the deceased's mobile phone data, but still, no evident progress has been made in the case.
This is how social media reacted to Abida's rape and murder — #JusticeForAbida
Video footage of Abida when she was leaving for home from University has been sighted. Please Saqib Nisar Sir take notice of it. She has been killed very brutally. She is innocent. She deserves justice. She was citizen of Faisalabad. She was a scholarship holder.#JusticeForAbida pic.twitter.com/SzPsFqX855

— Yasir Iqbal Khan (@YaSiR___kHaN) March 29, 2018
it's time to become the voice of our sister abida
#JusticeForAbida

— Muhammad Amjad (@Muhamamd_Amjad) March 29, 2018
A very heartbreaking incident. A wave of fear in all other students. I demand to stop this and justice for Abida#JusticeForAbida

— Aaiza Ajmal (@AaizaAjmal) March 29, 2018
We demand an immediate & speedy justice for Abida who was brutally raped & murdered in Faisalabad. Government shld try to catch the culprits & such criminals should not get any pardon

— Mohammad Sarwar (@ChMSarwar) March 31, 2018
Rape-cum-murder. Heard, Abida was as a position holder in all the four semesters of the university, a gold medalist and scholarship holder. Stoop so low again? We'r sorry sister, we failed you #JusticeForAbida pic.twitter.com/9SgZDVuDqN

— Jamal Nasrullah (@desi_champ) March 30, 2018