Ever since the death of Sana Cheema, an Italian-Pakistani woman who was murdered in cold blood, talk about illegal immigrants and their citizenship has been echoing in the European country. Sana was 'tricked' and sent to Pakistan, where her own family took her life.
Since the incident, Italian authorities have become alert on forced acts regarding immigrants and the influence they have on their children. Another case of high importance has come out of Italian Pakistanis, and this time, the Italian authorities seem very displeased.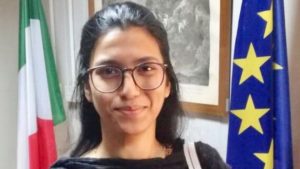 Farah, a 19-year-old woman from Italy, was also 'tricked' and sent to Pakistan by her mother. However, fortunately, Farah's life was not harmed in her own country, but sadly, her child's life was taken. Farah was pregnant with a baby she was going to have with her Italian fiance. Farah's mother took her daughter to Pakistan where she forcefully got her abortion done with the support of her parents.
Farah's mother knew that if she had demanded the same in Italy, nobody would help her, instead, the Italian authorities would take her in for trying to forcefully kill a child. The incident came to light when Farah's friends in Italy, including her boyfriend, alert the Italian authorities on the matter and since Sana Cheema's case was so recent, the Italian ambassador to Pakistan himself took keen interest in the matter.
As soon as the news was out, Farah was forcefully taken from her family and brought back to the Italian Embassy in Islamabad. However, till then, Farah's pregnancy had already been terminated. Rules of both Pakistan and Italy differ on the matter due to religious and constitutional reasons on the matter.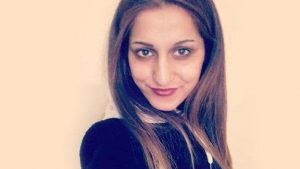 Farah's case was supported about by Italian politicians, activists and the people as nobody wanted a repetition of the Sana Cheema case. Politicians, even who did not supported immigrants in Italy, were so wrenched at the incident that they decided to offer Farah honorary citizenship in the country.
"They sedated me, tied me to a bed and forced me to have an abortion," said Farah of her family, in one of the messages published by Italian media. "Farah has finally returned to Italy and is now in a safe place," said Foreign Minister Angelino Alfano, who also lauded Pakistani authorities' work in securing Farah, before a mishap.
This incident, indeed, puts Pakistanis living in Italy and other European countries in bad light. To remove people from their diaspora nation only to be taken back for acts such as abortion has not gone well with the Italians and the rules that are present in their country.