Pakistan's police force over the years has started earning its fair share of respect back. Due to the uncountable sacrifices they have given for the country because of terrorism in the wake of 9/11 and forth, is something remarkable and appreciable.
Among the provincial forces, it is the Khyber Pakhtunkhwa Police Force, along with the Islamabad Police that is thought of as the most disciplined in the whole country. Policemen and women of these forces working extremely diligently and make sure that they do not end up spoiling their own and the department's name.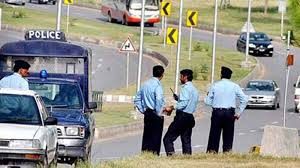 However, recently, an incident has come to light where 3 Islamabad policemen have been suspended and a probe is underway as well. The reason? Not what many would expect. These policemen are under scrutiny for sexually harassing their female colleagues and women who work under them.
The complain was lodged by numerous female police officers of the force who say that had stayed mum for a long time and they couldn't take the harassment anymore. Islamabad IG police Sultan Azeem Taimoori informed Dawn News TV that an investigation had been conducted against the said policemen and justice would be delivered in all aspects.
The female policemen went one up when they also contacted the Chief Justice Saqib Nisar's complaint cell, securing them from all ends, that if their department did not show interest in the probe, they would have a backup to justice. The female officer's claimed that they were being harassed inside the police lines, where most officers are given accommodation.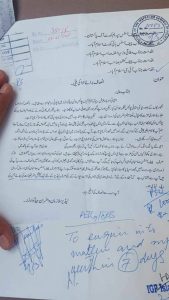 As per the female officers, the Superintendent of their headquarter, the reader and the operator of the police lines, had asked the women to come to their lodging area, to give them company.  Also, this was not the first time that such an incident had happened to them. Thus, the female officers decided to file a formal complain against these men, in a bid to seek justice.
Sexual harassment in workplaces prevails all across Pakistan, from the private sector to NGOs and other government departments. There is a reason that women in Pakistan do not like working or are not allowed to work, because in most cases and organizations, they have to compromise their ethics, values and morals to earn a livelihood.
The same extends to Pakistan's media industry as well. The questionable casting couch does exist when it comes to acting and singing, while all these incidents spark fire and give birth to a fine reason of feminism in the country.