A couple of months ago, a young boy named Intezar Ahmed was murdered in the heart of Karachi's poshest locality, without committing any crime. Sadly, the poor soul is not in this world anymore to prove his innocence or call his attackers out.
Young Intezar Ahmed, who was a student of City School and studying in Malaysia before his death, was shot at 16 times, when 3 bullets hit him and proved fatal. Initial investigation and CCTV footage in the case proved that the people who murdered him were officers of the Anti-Car Lifting Cell (ACLC).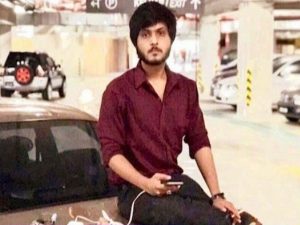 The name in the news, SSP Muqaddas Haider was then being blamed as the prime suspect in the case. The shooters belonged to his staff, as per Geo News. The introduction of a girl named Laila had left the case wide open.  Laila and Intezar had been in an affair for a short time, while Laila was also with SSP Muqaddas Haider for a long time. The girl, as per the news, procured a shady character and she was the reason that Intezar had returned from Malaysia for.
However, police was able to nab 8 suspects who worked for the ACLC. A Joint Investigation Team was set up to probe Intezar Ahmed's murder. The JIT's report has been published, but Intezar's father seems far from satisfied. Talking to the media, he said although he has not even been given the JIT report, the ACLC suspects have a copy of it with them. "I was surprised to see the report with the suspects," he stated.
As per Intezar's father, the police department was supporting Intezar's killers, as they too were colleagues. Intezar's father has shown no trust and immense dissatisfaction on the JIT and its report. The case is in a position which is very similar to that of Shahzeb Khan's murder. The victim's family claim that it was an act of terrorism and the case should be transferred to an Anti-Terrorism Court, while the suspects claim that no act of 'terrorism' was involved in the case, thus, the case should not be transferred to a sessions court.
Even though 8 officials of the ACLC are facing the consequences of what they had done, SP Muqqadas Haider's name seems to be out of the court completely, as he was not involved directly.
One thing is for sure, in Pakistan, getting justice, especially in cases which a single murder happens, has become extremely difficult. Shahzeb Khan's case prolonged for 6 years, and if it weren't for civil society and activists, Shahrukh Jatoi would be roaming openly instead of being locked up.