This post is also available in: العربية (Arabic) اردو (Urdu)
We know for a fact that not all heroes wear capes. You know that too. Something exciting happened on Twitter a few days ago and people went crazy and had one hell of a time. Let us tell you that, it wasn't something ordinary…
On Thursday night, the Twitter account of Donald Trump with more than 41 million followers was deactivated for 11 minutes by a former Twitter employee on his last day at work. And yes, Twitter went in a state of panic! The employee literally messed with the president of the United States. Also, this wasn't the first time an account has been targeted for deactivation by the employee on their last day.
Twitter literally went into a meltdown!
— Mitch Mitchell (@SonofaMitchToo) November 3, 2017
After the news was out, Twitter started their investigation and here's what they had to say…
Through our investigation we have learned that this was done by a Twitter customer support employee who did this on the employee's last day. We are conducting a full internal review. https://t.co/mlarOgiaRF

— Twitter Government (@TwitterGov) November 3, 2017
Well, that was an amazing good-bye, lol.
The employee was called a LEGEND because of this!
Not all heroes wear capes.

— David Betz (@DFBetz) November 3, 2017
CLASSY…
Classy, real classy.

— Treva Harper (@Treebird66) November 3, 2017
No less than a hero!
— ? Ottercado ? (@NickHax) November 3, 2017
Come back, Hero!
Nobody is on your side with this. Give "the employee" a huge bonus and beg them to come back to work for you.

— Jim Sans Frontières (@RedJolt) November 3, 2017
The employee of the year award goes to…
Hahahaha. Awesome. Employee of the year!

— Mike D. (@mjd877) November 3, 2017
Some people were actually heartbroken after Twitter's statement…
Please don't take 'steps to prevent this from happening again'. I was so happy!

— Pia Ries-Kay (@Sidiaana) November 4, 2017
Once the account was activated again, Donald Trump had to share his two cents.
He was furious and even declared a punishment for the employee which is…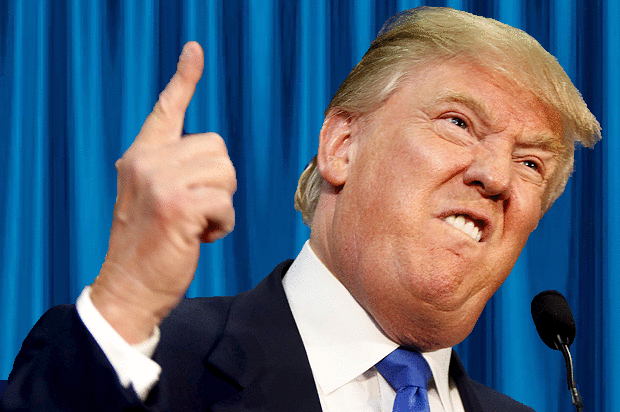 DEATH PENALTY.
…There is also something appropriate about keeping him in the home of the horrible crime he committed. Should move fast. DEATH PENALTY!

— Donald J. Trump (@realDonaldTrump) November 2, 2017
However, the employee still hasn't been identified. We wonder if the former employee could be subject to criminal charges. We'll have to wait and see…