Bringing back the memories of past, the issues of child pornography has never been a stranger to the nation. The non-existence statistics by the government on sexual child abuse shows the extent to which this brutal crime has been ignored in the previous years. Child abuse has never been specific to any faith, cast or belief. It has been happening behind closed doors in both rural and urban areas of this homeland. Zainab was yet another victim of this brutal crime that has taken the whole nation to investigate the ring behind. Recently, the FIA successfully arrested a suspect involved in child pornography.
THE SUSPECT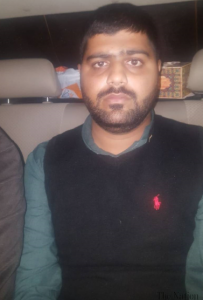 The information regarding the suspect was received from the National Child Exploitation Centre of Interpol in Ottawa, Canada which alerted the FIA that a gang is involved in child pornography. On late Saturday night, a team comprised of FIA Deputy Director Cyber Crime Lahore Khalid Anis raided the location and arrested the suspect namely Taimur Maqsood, from Satelite Town, Jhang. He confessed to the crime on-spot interrogation and gave a statement that he had joined a messenger application 'KIK' two years ago and he was part of a group where such content was shared through links. Every link used to open only when the viewer uploads a similar content that the members called trading.
FIA WILL SOON ARREST MORE PEOPLE IMVOLVED IN THIS BRUTAL CRIME
Taimoor Maqsood has been arrested for selling child pornography online from #Jang requested by Canadian govt to @INTERPOL_HQ. #ZainabMurder #JusticeForZainab #Justice4Zainab #KasurChildAbuse #Punjab pic.twitter.com/2LmM2JmwSR

— Waqas Ahmad Warraich (@_IamWaqas788) January 28, 2018
He himself uploaded around 60 GB data that was related to child pornography. The members of the group were from Pakistan, Canada, New Zealand and one more. FIA has confiscated his mobile phone, computers and other electronic devices. Plus the FIA Deputy Director Cyber Crime Lahore, Anis, disclosed that the suspect used to make money out of it. There are possibilities that he might be involved in the Kasur rape case. AD Khalid Khawaja said, "Internet is a double-edged weapon, it has benefits and losses at the same time," he said. "Children should not be allowed to use the internet in their bedrooms but living rooms only."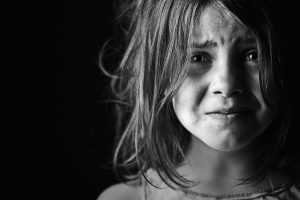 This is the third case that has been reported. AD Khalid Khawaja has also requested the parents to keep an eye on the activities of their children. The wounds of rape of Zainab's case have led many to get in depth of the sensitive issue and held everyone involved accountable for such a ruthless crime.