Child abuse was considered as a taboo in Pakistan but the Kasur child abuse video scandal has triggered the nationwide protests and proposed legislation to hang the predators in public. Zainab murder case has fueled the demands further and our media started considering child abuse as a serious issue.
With each passing day, where we are witnessing different child abuse cases, Pakistani media also covering the news of such predators who are involved in this heinous crime. Recently, a man was arrested in Sargodha who was accused of filming child abuse. According to a local news channel, the cyber wing of FIA was sent to Sargodha where they arrested Shoaib, who was convicted as a child abuser. It has been reported that Lahore Court ordered FIA for investigation when an FIR was registered at Sargodha Police Station regarding that person.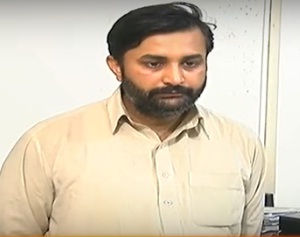 The cyber wing arrested Shoaib and brought him in front of the judge. The inspection officer, Ashar, told media that Shoaib is the one from a group who is involved in making videos of children while abusing them. Ashar added that teenagers and minor children are the targets of this group because of their easy availability.
Here's the video:
Shoaib confessed that one of the children, he abused and filmed, hanged himself and his father died due to a heart attack after listening to this news. He also said that after making videos, they start blackmailing the children just for the sake of money. Shoaib told media that he has abused 25 children and has also saved pictures and videos of them during the abuse.
After the Zainab murder case, the claims of government seems nothing but a formality. The parents are still demanding the public hanging of these predators so that others might get a lesson. We hope that the government would soon take a step ahead after arresting these psychopaths.