After the successful conclusion of the Pakistan Super League Season 3 and the West Indies' tour of Pakistan in Karachi, the country's cricket is said to be going on another level with the future tour of Ireland and England.
Pakistan are set to play 1 Test match against Ireland in Dublin, among other matches that are to be played in England against the hosts. The squad was yesterday announced by the Pakistan Cricket Board (PCB), something which has not gone very well with the general public.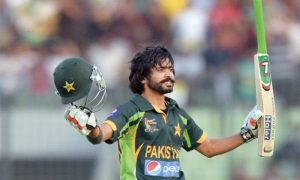 Even though there are many young and new recruits in the team, namely Fakhar, Saad Ali and Faheem Ashraf, the inclusion of one name and exclusion of the other has caused a huge controversy on social media. Yes we're talking about Inam-ul-Haq and Fawad Alam.
Fawad, who performed brilliantly in the Quaid-e-Azam trophy and had a pretty decent average, was once again, rejected by the PCB. Instead, the inclusion of Inzamam-ul-Haq's nephew, Inam-ul-Haq has been condemned on the basis of nepotism in the team, as Inzi the legend is Pakistan's Chief Selector.
This is what Fawad Alam had said on him not being selected last year: "You shatter the confidence of players if you keep ignoring their performances. If you perform for your country and do well and then get dropped, well that is just confusing and demoralizing."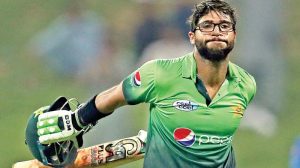 People on Twitter have rallied to Fawad's support, trending #JusticeForFawadAlam and stating their anger on the issue. Here's what the masses have had to say:
Four openers, including Imam ul Haq, picked for the tour comprised of just three Tests. Usman Salahuddin, Haris Sohail preferred over Fawad Alam, fail to understand what wrong Fawad has done.

— Faizan Lakhani (@faizanlakhani) April 15, 2018
No place for Fawad Alam,what is the purpose of having domestic cricket when Pakistan cricket team is selected on likes and dislikes. https://t.co/1sJIcJs0Bv

— Mirza Iqbal Baig (@mirzaiqbal80) April 15, 2018
Pakistan has a multitude of social issues and problems.

Cricket selectors not picking Fawad Alam is the biggest.

Best FC ave in the country. Fittest guy at camp. Works hard. Great guy. Fills a middle order leadership void.

What are you doing Inzi? Mickey Arthur?

— Dennis Sutherland-Peever (@DennisCricket_) April 15, 2018
Ravi Shastri says that Fawad Alam is good enough to bat at 4 in the Indian Test side.

— Dennis Sutherland-Peever (@DennisCricket_) April 15, 2018
Fawad Alam is fit, tops the run charts in Quaid-e-Azam trophy every year doesn't publicly lash out at PCB or selectors, i fail to understand what he has done to deserve this kind of mistreatment.

— Osama. (@ashaqeens) April 15, 2018
Dear @InziTheLegend, putting the word 'legend' on your Twitter handle wouldn't make you a legend unless you start doing justice with your job. It is insane and unbelievable that Fawad Alam couldn't make it into a 16 member Test squad due to your illogical reasons.

— Wajahat Kazmi (@KazmiWajahat) April 15, 2018
Apart from rallying to Fawad Alam's aide, people also targeted Inzamam-ul-Haq for selecting his nephew Inam-ul-Haq instead, this is what people said:
Alia what @InziTheLegend seen in Imam over confidence?

— Yusufzai Inam Ul Haq (@Farhaad70) April 15, 2018
We want #Fawadalam for Inamulhaq.

— Omer Azam (@I_OmerAzam) April 15, 2018
@TheRealPCB @InziTheLegend what a shame there r people on merit sitting 4 chance those proved in their career another side inexperience inam ul haq was nominated for tast series what a shame on purchi should not act great mamo awam ko mamoo banaey per

— Imran Nazir (@imranlovinggemi) April 15, 2018
The PCB must question selectors and @InziTheLegend about team select prior to any series rather then later.
"Elaj Se Ehtiyaat Behtr".
Inam-ul-Haq doesn't deserve to be part of test squad.
Justice for @iamfawadalam25.

— Rizwan Karim (@rizzwaankarim) April 15, 2018
Inam ul haq selected because behn k ghar b jana he.

— Umair Khan (@umairsattarkhan) April 15, 2018
The Justice for Fawad Alam hashtag keeps bringing new mentions and people are not letting Inzamam and the PCB escape so lightly. They want answers for why Fawad wasn't finalized after his name was initially proposed in the squad.