Teen addiction to porn is a growing issue present in every corner of the world. A similar situation happened in Hyderabad, India when a 19-year-old boy's porn addiction grew so much, his father chopped the son's right hand.
On March 5th, 2018, Mohamad Abdul Qayyum Qureshi who kept warning his son, Khalid Qureshi to limit his time on a smartphone. The father found out about the son's addiction to porn, which triggered him to take severe actions. After the incident, the father then surrendered himself to the police station.
On a Sunday afternoon, Khalid's father caught the 19-year-old watching porn. The father tried to take away his phone, but the boy bit the father's hand and ran away from the home. In the night when the boy returned, he started watching porn again, which made his father angry.
After testing the patience of the father, again and again, Abdul Qayyum, who is a butcher by profession, took out his knife and chopped the right hand of his son.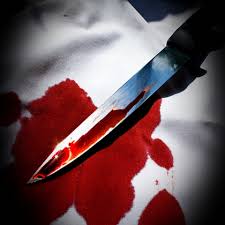 Later that day, when Khalid was admitted to the hospital where the doctors shared the bleak chances of the restoration of the hand. On the other hand, the father surrendered himself and the police booked "attempt to murder" case against him.
The family shared that Khalid has been a lazy child who got addicted to porn due to lack of work.