Almighty Allah has sent a large number of prophets to guide human being. To get the answer to their queries related to religion, people went to the prophets and his companions. These prophets directed the Ummah to the right path as per the directions were given to them by Almighty Allah.
The last prophet of Islam Hazrat Muhammad (PBUH) has left us with the Holy Quran, his Sunnah, and his noble companions for the guidance. Unfortunately, things have been changed. The righteous book has been left alone and we started following fake peers and maulvis who give different sort of dum-durood which make us believe that it'll work better and faster!
Another fake peer spotted in Bhawalnagar who put a 10-years-old girl on fire to bring out the 'jinn' inside her. According to the details, a family in Tehsil Fort Abbas of Bhawalnagar brought their daughter Amna to peer, Saqlain Shah, as she wasn't feeling well. The fake peer told the family that there is a jinn inside her and to take it out, special treatment is required. He took her in a separate area and put her on fire, the little girl started yelling and called people for help.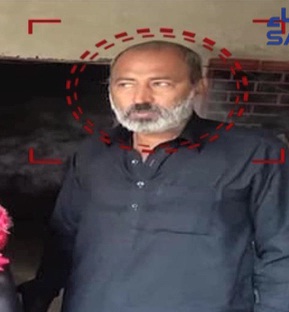 Saqlain Shah ran away from the spot when people came to help the girl and took her to the nearest hospital. Amna was referred to Victoria Hospital Bahawalpur where the doctors informed the family that about 10% of her body is seared but luckily her life is out of risk now. Her neck and forehead are affected most. According to the police, Saqlain Shah has taken into custody but police didn't show him up on the media.
This is all because of lack of knowledge and education. The statement of the sufferer's mother is proof of that. Amna's mother told police that Saqlain Shah was trying to help them but it was all about our luck due to which this happened. But this is not the first time that a common man was tricked by these fake faith healers. There are numerous incidents reported every year in Pakistan in which such peers and maulvis involved. For the sake of money and making their own business, these fake peers can do anything.
They charge a lump sum fee from those who are seeking genuine help and guidance. They take advantage of the vulnerability of those who are in trouble and wish to change their ways through Islamic teachings. The earlier days, the Prophet (PBUH) and his companions took no money for helping out the Muslims brothers and sisters, then why do we pay these genuine Islamic preachers?
If we think about it, we ourselves are responsible for the growth of these fake peers and Babas all over our country. Our lack of belief in the Holy Quran and Sunnah along with the forever succumbing growth in literacy are the main reasons for such nobodies to create their own businesses.
Do you want to add more to the story? Share your thoughts with us in the comments!