When 6-year-old Zainab Ansari was raped and murdered in Kasur, it literally shook the whole nation. The collective conscious was rattled and together, as a society, we decided to pursue justice, after the little flower's life was taken.
All the uproar, especially from the civil society, became the main reason for the quick arrest of the murderer Imran Ali. Imran was also a resident of Kasur, and he lived near Zainab's aunt's house. Imran abducted Zainab in the evening when she was on her way to tuition. He took her to an under-construction building, raped her and left her body in a heap of trash.
After Imran's arrest, Pakistanis were extremely happy, that their togetherness had brought upon quick actions. However, senior journalist and news person, Dr. Shahid Masood, made a claim that shocked the whole nation and his words spread like wildfire. As per Dr. Shahid Masood, Imran Ali was no ordinary Pakistani. He was a part of an international porn ring that live-streamed 'violent child pornography' and earned millions of dollars.
Dr. Shahid claimed that Imran Ali had 37 bank accounts in Pakistan, in different banks, all to his own name. He claimed there were more than $8 million only in one of the accounts. As per the journalist, Imran used to rape little girls in Kasur and the videos used to be live-streamed on the 'Dark Web'. Payments were made to Imran Ali from Europe, where child pornography is enjoyed on the dark and deep web.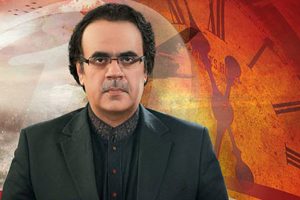 Shahid Masood did not stop there. He further went on to say that this was a huge charade, and even a Federal Minister of Pakistan was a part of it. However, after thorough investigation which lasted more than a month, the Director General of FIA has given his decision and stated that 'all 18 claims made by Shahid Masood were false and rejected'.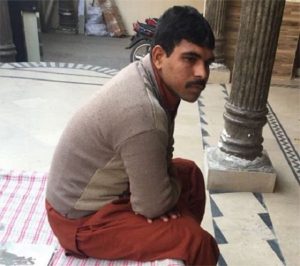 After the institutions started denouncing Shahid Masood's claims, he resorted to face saving tactics such as saying that he had given the word and now investigation was not his ordeal. Also, he lied to people saying that the Supreme Court of Pakistan had summoned representative of Punjab Govt. and work was going on behind the scenes, on his tv show. Furthermore, when Hamid Mir asked Shahid Masood as to why he had spread false news, Shahid Masood giggled at him saying, "who shot you 6 times? The same people shut my story!"
Dr. Shahid Masood's allegations hurt Pakistan a lot. After news of violent child pornography being live-streamed from Pakistan on dark web, Pakistanis were shattered and rattled, while the country's image was also hurt abroad.