In Pakistan, a huge majority of the youth today dreams of serving the country through the platform of civil services. To become a bureaucrat is a dream, especially for people living in the rural areas of the country, where the private sector does not exist. To them, competitive exams of CSS and PCS is the only way of earning a decent livelihood.
Bureaucrats, over the 70 year history of Pakistan, have often been misunderstood by the general public. They bear the brunt whenever mismanagement in government sectors take place. The pressure, the anxiety, the decisions and the depression that comes with the powers vested in them often takes a toll and ends up being fatal for some. '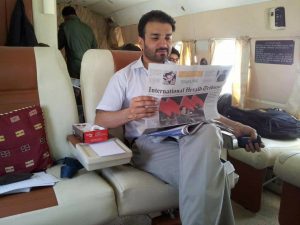 Another renowned bureaucrat of Pakistan, the Deputy Commissioner of Gujranwala, Punjab, Sohail Ahmed Tipu was found dead inside his home the other day. Tipu's body was found hanging from the fan inside the house allotted to him by the government. What looks like a clear case of suicide at the first glance, has more to offer than assumptions.
Apparently, Tipu's hands were tied from the back with a rope, while he hung from the fan. As soon as this news was reported, people have been quick to reach the conclusion of Tipu's death being a cold blooded murder, not a suicide. People close to Tipu say that he was a charismatic, gentle and honest person, who would never do something so beneath him.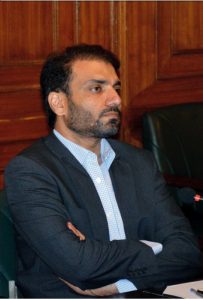 However, the medical reports produced by the DCO Office in Gujranwala suggest that the case indeed is a suicide. A week before Tipu's death, he himself had written a casual leave application to the Commissioner Gujranwala, stating that he had health issues. The leave was granted by the Chief Secretary of Punjab. A medical report produced by the DHQ Teaching Hospital Gujranwala also suggests that Tipu was suffering from 'acute depression illness' and needed at least a two-week rest.
Medical Certificate , Leave Applicatioms & Copy of FIR regarding deceased Deputy Commissioner Gujranwala Sohail Ahmed Tipu pic.twitter.com/phILxKsWUS

— Asad Kharal (@AsadKharal) March 23, 2018
People on social media have been quick to label the incident as a murder, but suggestions also say that Tipu might have tied his hands after putting the noose around his neck, so he does not resist his fate. Investigation has started and Punjab Police believe they will come out with a logical explanation soon.
A couple of years back, a renowned bureaucrat from Balochistan, DPO Jaffarabad Jahanzaib Kakkar was also found dead inside his office. What many claimed to be a murder became a series of conspiracies, but in the end, the verdict was given that indeed was a suicide due to depression.
Bureaucrats in Pakistan have a high majority of depression related mental illnesses due to the pressure that comes with their line of work. Tipu's death is an eye opener for the country, which needs to be taken seriously. He leaves behind three young daughters and a son. May Allah provide sabr to them, ameen.