There have been many times, where we see celebrities and politicians showing off their good deeds! Like, the photos circulating over the internet while they are in a charity show or when they are helping a poor. Not all of them but some make sure that their good deeds make it to the internet. Well, they can't be blamed for it, because a lot of times, people in general, don't believe things if they don't see it's physical presence everywhere.
So, it is important for such people that these celebs and politicians advertise everything good they do. But some don't even bother making it public or don't even feel the need to do so. Like, when Imran Khan was was on umrah and people around him took photos of him and spread it over the internet; which later became the talk of the town! People thought that he himself is making people capture his photos, just to show how good of a human he is!
Well, now the newly appointed CM Punjab Usman Buzdar's photos are all over the internet; where he is seen offering namaz!
But, this time people are not talking about the way he's offering namaz or where he is offering but rather how this is a deliberate move by him to appear pious!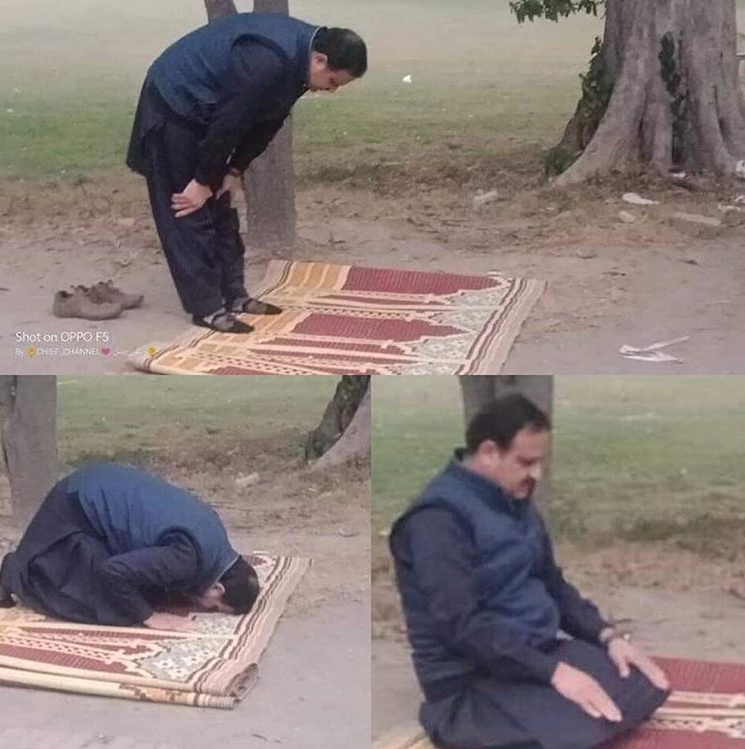 As per some people, he tweeted these photos on his Twitter account to "Show Off"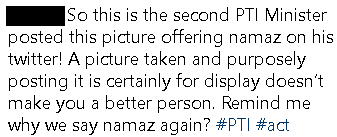 But there were other people taking Buzadar's side as to, how he and PTI is "at least" not making people drown in debt!

Ahh! Hope it could solve any problems!

Some said that he is not gaining any religious sympathy but it is the people who have negative mentality!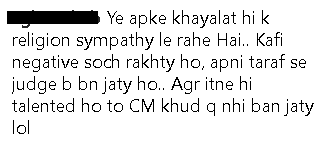 The people claiming that Buzdar posted these photos himself on his twitter doesn't seem quite valid! His twitter has no such photos to show, or maybe he deleted it later! We never know!
Buzdar has been previously accused of using government resources for his family, upon which the public got furious! But, oh well! Let them take their sweet time to prove their claim of bringing "Naya Pakistan"