Almost half a month has passed since 4-year-old Asma was raped and murdered in Mardan, Khyber Pakhtunkhwa. The Pakistan Tehreek-i-Insaf run administration in Khyber Pakhtunkhwa has always praised its 'exemplary' performances in the province, especially when it comes to the KP police.
In the last month, two hot cases erupted from KP. One was of 4-year-old Asma Bibi, who was raped and murdered in the fields close to her house, right after 7-year-old Zainab Ansari was murdered in Kasur. The second case was of Asma Rani, who was murdered by an influential named Mujahid Afridi, a man who had close links to the PTI govt. officials.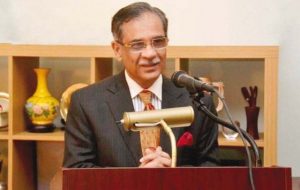 After murdering Asma, Mujahid Afridi successfully fled to Saudi Arabia with the help of his brother. Khyber Pakhtunkhwa police, however, arrested his brother Saqib after the incident.
In a week, max, the Punjab Police successfully traced and arrested Imran Ali, the main culprit in Zainab's murder and rape. The culprit was also found to be involved in 7 other rape cases. However, the same has not been achieved by the KP police. Under harsh criticism, the people of Pakistan, even those of KP, have started to doubt the police and the ruling party of the province.
Today, Chief Justice Saqib Nisar took notice of two both the cases and said that the KP Police's performance was 'less than exemplary', especially when it came to cases revolving both Asmas.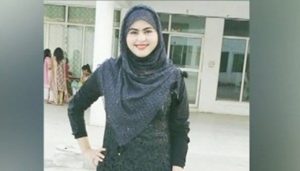 "He (Fawad Chaudhary) keeps criticizing other people and says that the Khyber Pukhtunkhawa has an exemplary police force. Let's call him to court so that he witnesses how exemplary the KP police is," the chief justice said during Tuesday's hearing on the murder of Asma Rani. "Have the phone records of the main suspect and his accomplice been recovered?" Questioned the Chief Justice.
On the case of Asma Rani, a Federal Investigation Agency (FIA) director general said that it seemed that the culprit Mujahid Afridi had planned the whole thing with the help of his elders, as they are unsure if he has gone to Saudi Arabia or Dubai, because the culprit is also a Dubai iqama holder.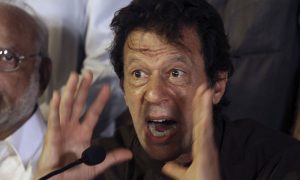 "We heard tales that the Khyber Pakhtunkhwa Police has become a lot better; what is the force doing after this girl was murdered in Kohat?" Asked the Chief Justice. On the case of Asma Bibi, the 4-year-old girl who was raped and murdered, Saqib Nisar said: "Such a terrible thing was done to the child but there has been no development in the investigations."
The Chief Justice added that he did not take the suo-moto for the people of Khyber Pakhtunkhwa, but so that the KP police can help provide justice to the little girl and her family. However, both cases remain unsolved with no leads yet.