Pakistan is a country where people love living. The inhabitants enjoy their lives, work hard to make the most of it. Compared to other countries of the world, the suicide rate in Pakistan is comparatively lower, but just as everywhere else, the vice does exist in our country as well.
Recently, the illness of suicide in Pakistan's province of Punjab has increased substantially, and there seems to be a pattern behind it. It is reported that at least 3 people in the province are committing suicide daily, using the same method, which has become very famous.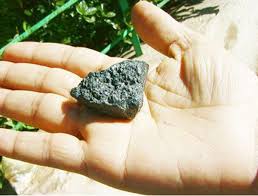 Introducing the black stone (kaala pathar), paraphenylenediamine, which is being used by people in the country to commit suicide. The stone is used for hair-dying and henna purposes, but due to its cheap nature, people prefer using it instead of other poisons that are available. In 2016, 700+ people had consumed the stone and only 150 could survive. The numbers, since, have increased.
The stone is being sold as cheap as Rs. 10, which is unbelievable that a product which doesn't cost anything can take something as precious as a human life. A study revealed that mostly women had used the fatal chemical to end their lives due to domestic frustration and violence. Majority of the women belong to lower classes, some to the middle class.
"Viewing gravity of the situation, we requested Punjab government and the Home Department for ban on its sale. That is why, Section-144 has been imposed," said Muhammad Ibrahim Junaid, DC Dera Ghazi Khan while talking to a private news channel.
In the last year, over 60 women have consumed the hair-dye and taken their lives. Thus, the Punjab government has finally decided to ban the product altogether. For hair-dying and henna, the government has asked retailers to bring an alternate product that isn't as harmful or accessible.
"Patients consuming Kala Pathar are coming to us in large number. In 2017, we received 156 patients. Of them, 52 have died," said Dr Abrar Khosa, in-charge ICU of Ghazi Khan Medical College.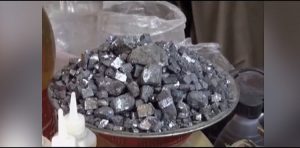 When the stone is consumed and ingested, the solution in the stone blocks the human throat, clogging it and putting an end to the breathing process. This causes failure of functioning in the lungs within 20 minutes of the stone being ingested. The stone, previously, was very easily available at grocery shops. To treat the damage from the stone, a hole had to be made in the neck to stop the person from dying.
Due to the tedious nature of the product, a complete ban across Punjab has been ordered on the black stone. Instead of looking for an easy way out, the government should focus on ending domestic violence and create rehabilitation centers for suicidal people.