This post is also available in: العربية (Arabic) اردو (Urdu)
The cinema owners across the country announced that much-awaited Marvel movie 'Avengers Endgame' will be released in Pakistan this month.
The distributor of Marvel films in Pakistan, Eveready Pictures has confirmed that the highly anticipated films will release in Pakistan later this month. Previously, social media users claimed that Disney's South Asia Regional Office is in India and it is being run by a man named Mahesh Samat, which might be the reason why Pakistan didn't get the rights to distribute the film.
However, the rumors have not been corroborated by any official. Some reports suggested that impending dues could also be the reason for failure to obtain the rights.
Superhero franchise's last offering, Captain Marvel, was halted from release in Pakistan due to various distribution and payment issues. It was expected that the same issue will take a toll on the release of Avengers Endgame.
#CaptainMarvel #Dumbo – Coming Soon at Nueplex Cinemas pic.twitter.com/Xhd6g5wWCK

— Nueplex Cinemas (@NueplexCinemas) April 2, 2019
Marvel's one of the biggest hit 'Captain Marvel' with a female lead was not released in Pakistan. But Atrium Cinemas announced on its Twitter handle that 'Avengers Endgame' will release on April 26.
Captain Marvel, which was supposed to play last month, will now screen on 26th April. The biggest movie of the year, Avengers: Endgame, is also coming out on the same day. Guess Marvel fans should prepare themselves for a marathon run of both movies!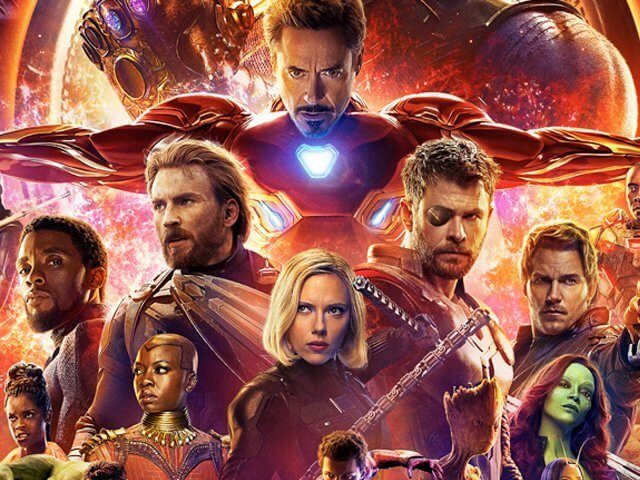 Avengers Infinity War is the third highest grossing film here till date and it ranks behind Fast 8 and Furious 7. Fast 8 and Furious 7 were presented by Footprint in Pakistan.
Avengers Endgame is extremely high on buzz here and after this official confirmation, the film will be aiming to deliver one of the biggest openings in Pakistan.
The fans were over the moon after the news began surfacing on social media!
Avengers: Endgame (3D) – Releasing 26 April 2019. https://t.co/ScM3b4nOXs

— Atrium Cinemas (@AtriumCinemas) April 2, 2019
Excited are we?
When you finally get the good news that #CaptainMarvel and #AvengersEndgame are releasing in Pakistan pic.twitter.com/qmSwMQjrl8

— raza haidery (@razahaidery90) April 3, 2019
LOL
Im mad at British Council for scheduling our exams near the release of Avengers End Game.
Matlab I'd still go and watch it magar andar se thori guilt ho gi na. https://t.co/XVB1mabsyw

— Keyser Söze (@__qasim___) April 3, 2019
More love pouring out for Avengers!
Game of Thrones and Avengers End Game this month.

How will my heart survive this? ?

— Shamilah (@ShamilahR) April 3, 2019
You're happy, we're happy, everyone's happy!
Okay so just found out Avengers: Endgame is gonna release in Pakistan with no issues legit have never felt this much happiness before.#avengersendgame.

— hussaina (@HAntaria) April 2, 2019
When India conducted an air strike in Pakistani territory, Pakistan didn't just retaliate with force: it also banned Indian film and television. It's an easy punishment but may just hit the wrong target.
India and Pakistan have been at loggerheads since 1947, but their shared love of Bollywood has somehow survived through Partition and beyond.
Despite this, Bollywood has all too often found itself the easy target of governments hoping to make a point – most recently following the deadly attack by militants on Indian soldiers in Indian-administered Kashmir, which ended with India launching air strikes against what it said was a militant camp in Pakistan late last month, and Pakistan downing an Indian fighter jet.
Pakistanis were beyond upset when there was a ban on the above films. The primary reason being cited by various exhibitors (local cinemas) is an escalation of tensions with India. Marvel is a wholly owned subsidiary of The Walt Disney Company. Disney's regional offices are based in India.
Sources claim that Eveready Pictures, the main distributor for Walt Disney Pictures in Pakistan, has been unable to negotiate with representatives of Disney India to secure distribution rights for 'Captain Marvel'.
"Disney India has simply refused to sell the distribution right to the movie. It was supposed to release last week," a source said.
Read Also: Most Asked Questions About The Game of Thrones