The ongoing child sexual abuse crisis in Pakistan has seen a wave of awareness and protests among the general masses. After 7-year-old Zainab's death, 4-year-old Asma was raped and murdered in Mardan, KPK. Investigation had been going on and the KP police has finally made a breakthrough.
After a lot of political, judicial and civil pressure, KP police has arrested two police in connection with Asma's rape and murder. The minor was murdered after physical abuse in sugar cane fields near her house.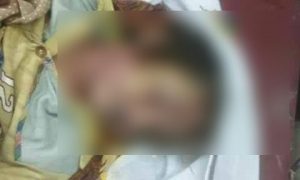 As per reported news, the KP police had sent DNA samples of 145 suspects in the case and successfully received two matches from the Punjab Forensic Laboratory. The prime suspect is thought to be a 15-year-old relative of Asma, who works as a daily wage laborer at a local restaurant.
"The case had been solved despite the fact that it was completely blind, there were no CCTV footages as well," said the IGP Salahuddin Mehsud. He further added that catching the criminal was a very tough job as the crime scene was a 16-canal field, where traces of DNA were hard to collect from.
The breakthrough came after a single drop of blood was collected from a nearby plant and sent to the laboratory. That single drop became proof of the 15-year-old cousin's involvement in the rape and murder of 4-year-old Asma. As for the details of the incident, these are the updates that have been shared: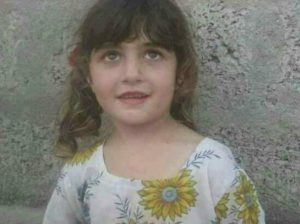 "The cousin is a 15-year-old juvenile offender who works at a restaurant on daily wages but on Saturday did not go to work because he had to attend a wedding. Asma was heading home and asked the accused to get her sugarcane. She went into the field twice after which the accused took her to the field and tried to rape her," said the RPO Mardan, adding that the child cried after attempts of sexual abuse, on which her cousin strangled her to death.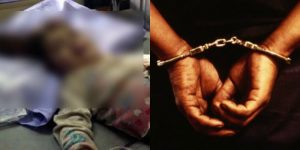 "The accused took a bicycle and went to his friend and told him that he had killed a child. We have arrested him too," RPO Shinwari added. PTI Chieftain Imran Khan also took to Twitter after the rapists arrest, saying: "Commendable work by the professional K-P police force. In the Asma case, with just one spot of blood found and no other evidence, no CCTV footage, K-P police worked professionally to catch [the] culprit showing they have developed advanced forensic detection capability as well."
In a matter of weeks, Zainab's rapist, Asma's killer and Mashal Khan's murderers have all been arrested and are being tried in the court of law. 2018 has brought us some bad news, but also shown that if the public wants, justice is never too far away.