After the rape and murder of 7-year-old Zainab Ansari, while the country still mourned one flower, another rose was nipped in the bud in Mardan. 4-year-old Asma Bibi was raped and murdered by an unknown man in the fields of Mardan, Khyber Pakhtunkhwa.
Ever since the incident, people of Khyber Pakhtunkhwa and the rest of the country had been after the KP Police to arrest the suspect as soon as possible so he could be brought to the book as well.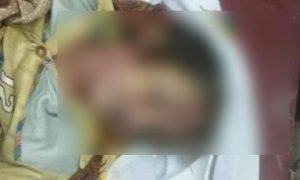 After weeks, there finally has been a major achievement in the case. As the KP Police had sent 145 samples of DNA to be matched with the little child's so the suspect could be arrested, as per Punjab Law Minister Rana Sanaullah, one sample has matched and he might be the suspect.
The Punjab Forensic Laboratory for DNA Sampling has given its verdict that one sample out of 145 matches that with the victim and the rapist/murderer of Asma is among these 145 people. The same has not yet been announced either by Punjab government or the Khyber Pakhtunkhwa police, as culprits name usually flee the country before any sort of prosecution could be done against them.
However, the police have taken two of Asma's relatives into custody. A large number of relatives gathered outside Asma's house following the arrests, as people were shocked that family members might be involved in the case as well. As per Punjab Law Minister Rana Sanaullah, "The family of the deceased told media that they found the body from the field, police came a day later."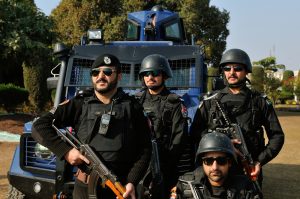 "KP IG tried to dilute the case, the police cordoned their home so that the family can't speak to anyone. No action has been taken against even the constable of the locality for the negligence. The lab has handed over the report to KP police. On the government level, Punjab Chief Minister Shehbaz Sharif has strictly directed to not takee any political mileage, but contrary to that you can see what they have done in Kasur," he said.
While Asma's family awaits justice, the Punjab government and KP government are rivaling each other as to who performs better with the General Elections of 2018 just around the corner.
As for little Asma getting justice, we pray that her murderer/rapist is arrested soon and tried in the court of law. Many people are in favor of public hangings when it comes to minors being raped and public. What do you think?