The Khyber Pakhtunkhwa government, a month back, came under high civil scrutiny after two high-profiled incidents occurred in the province back to back. First, it was the rape and murder of 4 year old Asma Bibi, and then a girl named Asma Rani was murdered in cold blood.
The KP government successfully caught Asma Bibi's rapist and murdered, her distant cousin who worked at a local restaurant. He had taken the little girl to nearby fields, where he sexually assaulted her, before strangling her to death. However, the other case, of Asma Rani, had been long forgotten.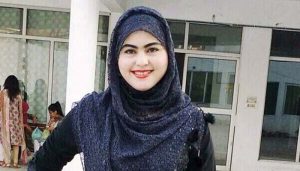 Asma Rani, a medical student studying in Abbotabad, was murdered by Mujahid Afridi, a man who wanted to marry her. After Asma Rani refused Mujahid's proposal, he along with his brother decided to take Asma's life. She was shot to death outside her house. Just before Asma Rani breathed her last, her brother had recorded a confessional statement where she took Mujahid's name, stating that he shot her.
Ever since then, the KP Police and other authorities had been on the lookout for Afridi, who flew to Saudi Arabia right after taking Asma Rani's life. In the latest update, Mujahid Afridi has been arrested from the United Arab Emirates.
"UAE has informed us about the arrest. Confirmation will be made after the exchange of documentation and the accused. The Kohat police and UAE police had been in direct contact for the last 3-4 weeks," stated the Khyber Pakhtunkhwa IG Police Salahuddin Mehsud.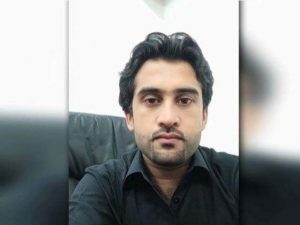 Mujhahid Afridi is thought to be extremely rich man, as his father is a renowned businessman in Khyber Pakhtunkhwa. Along with that, he is also the nephew of Pakistan Tehreek-i-Insaaf's district leader in Kohat, where the incident took place. Mujahid had asked Asma for her hand in marriage, to which she refused.
New updates in the case have proved that Mujahid Afridi was already married, and Asma Rani did not want to become his second wife. Mujahid has a well established business in the UAE, which is why he left for Saudi Arabia on an Umra Visa. International police organization, Interpol, has played a huge part in Afridi's arrest.
Finally, Pakistan's awareness has come to a point where taking someone's life is not beneficial, but a zero-sum game. The authorities are more alert than before, the civil society is roaring as always, and people demand justice on time. As it is so often believed, that justice delayed is justice denied.