Pakistani Prime Minister Imran Khan's efforts for de-escalation of the tension between India and Pakistan were appreciated by all over the world. The hashtag #NobelPeacePrizeForImranKhan became the top Twitter trend when Imran Khan forwarded the olive branch towards India and released the IAF pilot Abhinandan Varthaman who was taken into custody by Pakistan Airforce for entering in Pakistan's airspace.
The suggestion was given by American comedian Jeremy McClellan who wrote in a tweet that "Can we take Obama's Nobel Peace Prize away and give it to Imran Khan?" And after that, social media users joined his voice and started demanding a Nobel Peace Prize for Imran Khan. Not only Pakistanis, but many Indian journalists and celebrities also supported Pakistani Prime Minister for his great gesture of peace.
After A Few Days, Imran Khan Responded To The Nobel Prize Petition And It Made Him More Lovable Among The Masses!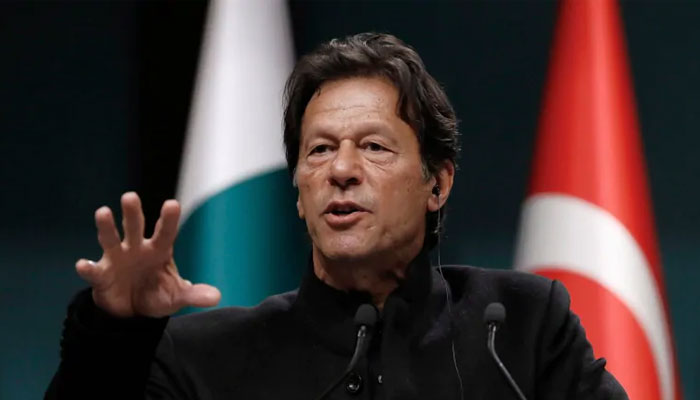 PM Imran Khan took it to Twitter and shared his views on this entire situation stating, "I am not worthy of the Nobel Peace Prize. The person worthy of this would be the one who solves the Kashmir issue according to the wishes of the Kashmiri people and paves the way for peace & human development in the subcontinent."
On Monday, a leading American newspaper has included Imran Khan in its 'starting list' of world leaders who stand out to win this year's Nobel Peace Prize. In its early list for the peace prize, The Christian Science Monitor named PM Imran as one of the possible nominees for Nobel Peace Prize. The editorial board wrote that "perhaps the biggest surprise in the peaceful leadership – and most critical to the world".
"In a goodwill gesture that suddenly changed the mood, Mr. Khan returned an Indian fighter pilot knocked down inside Pakistan," says Monitor's report. "Nobody wins in a war. Especially countries that have the sort of weapons that India and Pakistan possess should not even think of war…," he said. Regarding Imran Khan, the report says that he is the first prime minister not to come from the traditional political establishment.
Besides Imran Khan, South Korean President Moon Jae-in, Ethiopian Prime Minister Abiy Ahmed and Venezuela's opposition leader Juan Guaido were included in the list for bringing peace in their region.
Twitteratis Once Again Started Showering Their Love For Imran Khan!
And The Credit Goes To Political Ideology Of Imran Khan!
@ashoswai
The Nobel Peace Prize, the American newspaper the Christian name of Imran Khan monitor incorporated in the initial list.
This is the first time Pakistan has given the world media to respect the opinion. And credit goes to the political ideology of Imran Khan. https://t.co/UCw4sv7Jzy

— Salman Ali Faridi (@salmanalifaridi) March 11, 2019
Bilawal Bhutto Ke Liye Aik Pegham!
Dear @BBhuttoZardari 🍼👶 We hope that the name of this newspaper's owner would neither be in the Fanclub of @ImranKhanPTI nor he has got any instruction on mobile from someone to include Mr Khan name in the list of nobel peace prize award👇
@Asad_Umar https://t.co/0yNZeX9bjN

— Asghar Khan Utmankhel (@AK_UtmanKhel) March 12, 2019
Kis Hisaab Se?
Agar Imran Khan ko Nobel peace prize milna chahiye toh is hisaab se Salman Khan ko bi Oscars milna chaiye!

— Seli 🇮🇳 (@Seliiishh) March 11, 2019
Let's See If Your Prediction Will Come True Or Not!
This is my Prediction, he will get this Nobel Peace Prize..💕💕🇵🇰

— JAVED CHOWDHURY (@JAVEDCHOWDHURY6) March 11, 2019
Imran Khan Is Winning The Hearts Since He Sworn In As Prime Minister Of Pakistan
His wealth dropped indeed but his respect and grace increased in the whole world,real wealth is respect,grace amd humanity….#ImranKhanForNobelPeacePrize #ImranKhanPrimeMinister pic.twitter.com/9tERsvFxaa

— Mystery… (@livlovePakistan) March 11, 2019
Do you want to add more to the story? Share your thoughts with us in the comments!