Supreme Court Of Pakistan overturned the Lahore High Court's (LHC) acquittal of Shah Hussain – the guy who injured Khadija Siddiqui 23 times in Lahore 2016 and after accepting the appeal od law student, SC ordered to arrest him on Wednesday. Khadija Siddiqui accused Shah Hussain of striking her near Shimla's Hill where she was about to pick up her younger sister from school. As both, the sisters reached near their car, the helmet-wearing suspects who were holding a sharp blade injured her.
As soon as the Supreme Court of Pakistan has issued the orders, people around the homeland celebrated the victory of Khadija on social media. The famous celebrities including Hamza Ali Abbasi and Osman Khalid Butt congratulated Khadija for her fierce resilience.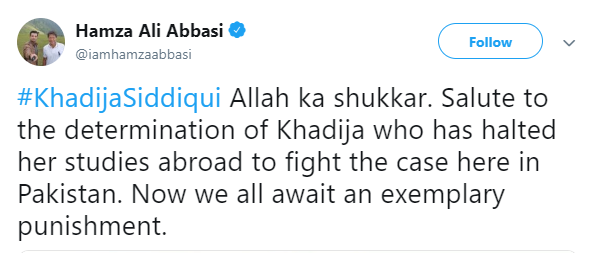 Ali Moeen Nawazish – the Pakistani educationist, entrepreneur, columnist and the same guy who secured 22 A grades in A-Level, a world record at that time also shared his two cents on Khadija Siddiqui Case. He said in her post that he himself interviewed Shah Hussain when he was acquitted from LHC.
In his post, Ali demanded from parents to keep an eye on their children to know if they are dating someone. He thinks that parents should know the daily activities of their children. If their son is spreading indecent pictures of girls and their daughter is receiving lavish gifts, they should know about each and everything before it is too late.
Here Is What Ali Moeen Nawazish Said In His Facebook Post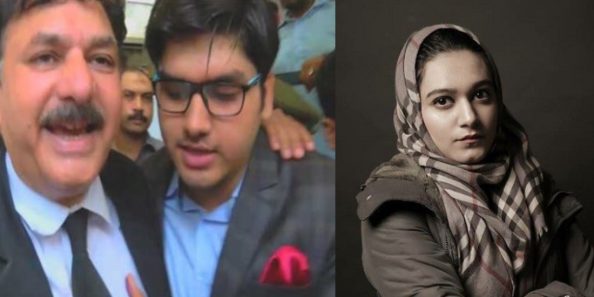 "I interviewed Shah Hussain a few months ago after he was acquitted from LHC and now the Supreme Court has overturned that decision. But, what parents need to learn from this is that you need to keep a close eye on their children… are they dating people? Have you talked to them about the do's and don't of being with someone. If only parents talked to their kids and counseled them and helped them so many things can be avoided. We all know boys who share and spread indecent pictures of girls. We all know girls who make boys spend lavishly on them. Ideally, youngsters should focus on studying and avoid these things completely. But, we need to realize that youngsters will indulge and so if you can't stop them at least you can tell them how to behave decently and so hopefully things don't escalate!"
Read His Complete Post Here!
But His Followers Aren't Happy With His Point Of View At All!
According to Ali Moeen Nawazish's fan, he is justifying Shah Hussain's attempt in his recent post. Here is how his followers reacted to his stance on Khadija Case.
Well…

Inki Bhi Sunen!

Ali Moeen Even Justified His Point Of View Once Again!

Do you want to add more to the story? Share your thoughts with us in the comments!