A young, handsome and well-learned youngster of Balochistan, Shaheed Jibran Khan Jogezai was brutally murdered by his own cousin almost one year ago. The incident sparked a fire in the only prominent city of Balochistan, Quetta, where Jibran was a student, and his father a doctor.
Jibran, who had lived most of his life in Balochistan, had acquired his bachelor's degree from Szabist, Karachi, while also studying in London. A very down to earth and humble person, on a tragic evening, Jibran and his father were attacked by a member of their own family.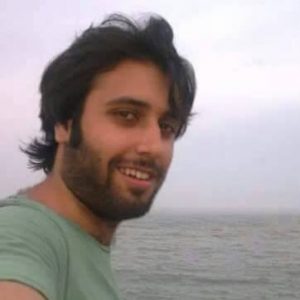 In Balochistan, 'waysh' refers to the partition of lands/assets in a family, known as 'batwara' in Urdu. Jibran and his father belonging to the high-profiled Jogezai tribe of Balochistan, too believed they were entitled to their share of land. When Dr. Tariq Jogezai took his son to his native town of Qilla Saifullah, it was to be Jibran's final journey.
The murderer of Jibran, his own cousin, Ajmal Jogezai had previously tried attacking Jibran and his father in the city of Quetta as well, firing shots on them in open public. Luckily, the father and son had both survived the attack previously. But on that tragic eve, when Jibran and his father were standing on their lands, Ajmal Jogezai approached them in his car with an AK47.
Many believe that Ajmal had tried to shoot Jibran's father, but his son sacrificed his life instead, covering his father, so he survived. And that is exactly what happened, Jibran was shot multiple times, while his father received bullets on his legs. Ajmal had since fled Qilla Saifullah and gone into hiding.
Jibran Jogezai could not survive the attack and succumbed to his injuries. After the constant attempts of approaching higher authorities, Jibran's murderer, Ajmal Jogezai was finally arrested a few days ago from Qilla Saifullah by FC Balochistan and Levis officials.
This is what his family wrote on the Facebook page dedicated to Jibran: "We have complete faith in the Pakistani Judiciary to serve #Jibran with the justice he truly deserves. The Jogezai clan as always is now trying to intimidate and threaten the policemen at the police station at Qilla Saifullah but the personnel deployed there are holding the integrity of their responsibilities assuring there is no escape for Ajmal Jogezai.
We want to pledge special gratitude to D.C. Qilla Saifullah, Mr. Shafqat Shahwani and A.C. Javed Domki for putting their sincere efforts in the case that resulted in the eventual arrest of a cowardly maniac. We thank the Pakistan Army for helping us in our struggle. Our hearts go out to the authorities at F.C. Balochistan and the Pakistan Army who held our hand in the darkest moments and helped set an example for goons like Ajmal Jogezai who dare to defy the law."
With Ajmal Jogezai finally in custody, Jibran's family seems satisfied. According to reports, Jibran's father had believed in solving the matter internally, but the rest of his family opposed and finally got justice for Shaheed Jibran Jogezai.