This post is also available in: العربية (Arabic) اردو (Urdu)
Agha Siraj Durrani has been under the limelight for a while now and The National Accountability Bureau (NAB)  checked the Sindh Assembly Speaker Agha Siraj Durrani and his family and recovered foreign currencies along with gold reserves.
Reportedly, a hefty sum of British Pounds were found in the basement of his house. It is rumored that his wife attempted to burn all the cash that was found. There's no solid evidence that the news which is surfacing is entirely true.
Have a look!
Moreover, Agha Siraj is already under the scrutiny of officials after Riyals and Dirhams amounted to Rs.3 million. While US $4,400 and 4,200 pounds were also found in separate.
Furthermore, Durrani was named in three inquiries in July 2017: accumulation of assets beyond known sources of income; illegal appointments of 352 appointees; the third allegation pertained to the embezzlement of funds for the construction of MPA's Hostel and construction of new Sindh Assembly building, including the appointment of project directors for the said projects.
People are giving mixed responses after the above video began circulating…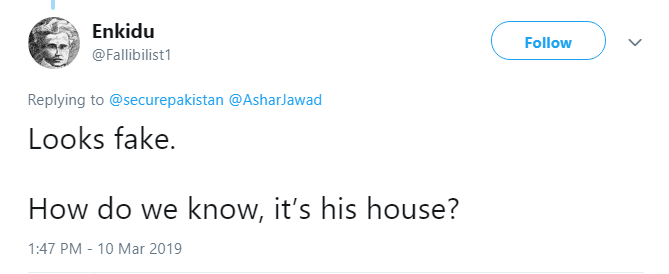 Others are certain that this is a fake video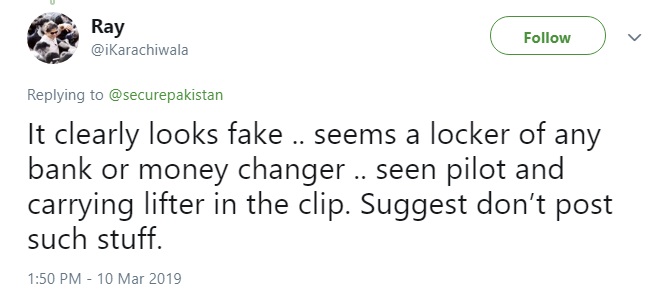 Another user suggested that all of the money should be distributed amongst poor

This user stated that people like these should be put behind the bars

As per the documents provided by the anti-graft watchdog, gold items such as chains, rings, watches, bangles, bags, necklaces, medals, and buttons were found during the raid earlier.
Sindh Assembly Speaker Agha Siraj Durrani was arrested from a hotel in Islamabad on February 20 in a case pertaining to the accumulation of assets beyond known sources of income and that case is still in progress.
However, after this, we did our own little research and stumbled upon the fact that the video above is indeed fake. This video actually shows an art installation in Madrid, Spain, and its creator is a Spanish artist named Alejandro Monge.
Have a look at this…
Over here we see how he's swamped working on the 'money'
And finally, here's the video that's been circulating on social media and is giving the masses something to think about!
It's no surprise that several people in our country attempt to make a petty piece of news a gigantic one without landing on solid evidence. It's about time people do their research and then share away from the news! Let us know what you all think about this and if there's anything you'd like to add to this story!