History of cricket dates back to the 16th century. The sport was originated in South-East England and became the national sport of the country later in the 18th century. Since then, the sport has spread globally and is played in nearly every part of the world. With the passage of time, several elements have been an addition to the game and the world of cricket is no less than an attractive space for the common man now.
As the game took an uproar in Asia, Pakistan and India became cricket rivals too as the background of both countries is a lot more than just separation. However, the glamourized world of cricket created many great personalities and amazingly talented players.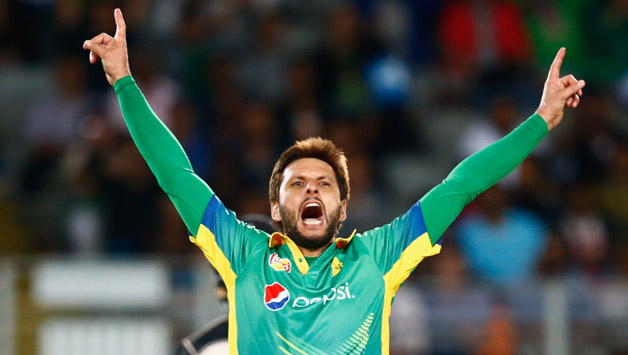 Recently, Shahid Afridi, the Pakistani cricketer, and philanthropist were all over the news following his book launch. On 25th April 2019, Shahid Afridi was present at the launch of his book titled 'Game Changer'. Wajahat S. Khan who also holds a nomination in Emmy's has written this biography of Shahid Afridi. However, there are claims that Shahid Afridi has made some really controversial statements in his book.
Shahid Afridi tweets during his book launch:
Proud to announce that with every copy of #GameChanger, @LibertyBooks_ will donate PKR 50 to the @SAFoundationN.

Preorder now at https://t.co/GNM810uT2g@SAfridiOfficial & @wajskhan spent a couple of years on #GameChanger. Check out what they came up with! pic.twitter.com/SMbyF4Q1XS

— Shahid Afridi (@SAfridiOfficial) April 25, 2019
Shahid Afridi recalled the 1992 World Cup tour in his book and called Javed Miandad, the former Pakistani cricketer 'a small man' and that he didn't let Afridi practice before the final clash with India. To this statement, Javed Miandad responded: "How is this even possible that I'll stop an integral part of that game from playing? Sensationalizing things is part of writing a book and he just did that. it doesn't matter to me whatever he says about me. I've been lucky enough to get so much love and respect."
Furthermore, Shahid Afridi praised Imran Khan on steps he took against corruption after coming into power. He said: "Imran Khan is doing a great job to eliminate corruption but is he himself clean? And what about his party? Are his party members clean?"
He even targeted Waqar and Younis and Shoaib Malik and called Waqar Younis a bad coach. Former Pakistan Cricket Board (PCB) chairman Ejaz Butt, Former disqualified Prime Minister Nawaz Sharif, and some other famous names were also mentioned in his book and different claims were made.
The biography has made major waves on media and the fiery claims by Afridi made it even better for the reader. People praised Wajahat S. Khan on penning down this amazing piece whereas, Afridi's claims received very mixed reactions from the cricket lovers.