Recently, Talal Nadir Afridi who's the nephew of Minster Shehryar Afridi was taken into custody in a Sunday night with two of his friends after they were found with 'stuff' weighing almost half kg. According to the sources, Talal Nadir Afridi himself is highly against narcotics which makes this news even more thought-provoking for the general public.
Furthermore, it was revealed that the three of these friends had also received an initial information report (FIR) registered against them at the Jand Attock police station on the 11th of December 2018, stating that the suspects were stopped by the police after the car was suspected.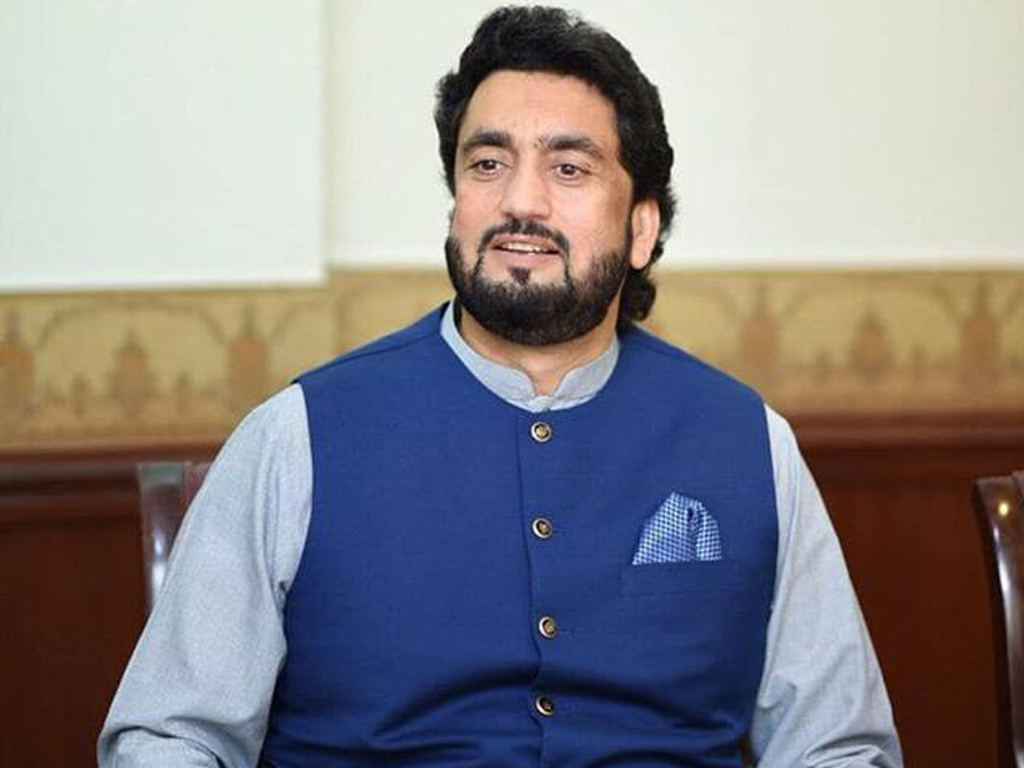 Another addition to this story is that the three had tried to escape by speeding the car but were ultimately surrounded by the cops after a chase, after which 507 grams of hashieesh was discovered.
Moreover, according to the FIR, Afridi's existing address was from the Minister's Colony in Islamabad. While Afridi was rescued, the ministry responded to the news of his arrest by announcing that everyone was equal before the law, regardless of their stature.
Shehryar Afridi tweeted last month that we need to get rid of 'substances' and make Pakistan a better place to live. Basically, his campaign was all about a healthier country, Afridi tweeted: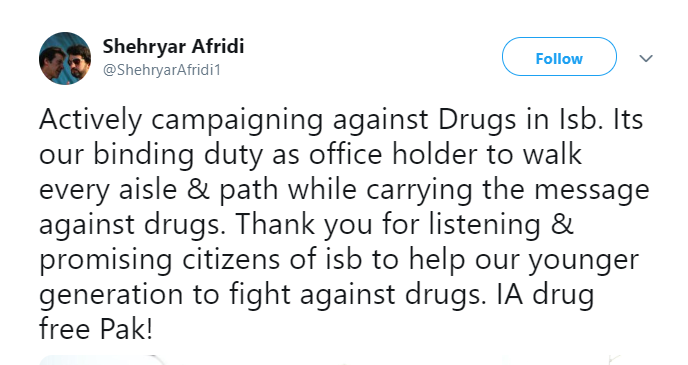 "Actively campaigning against Dr*gs in Isb. It's our binding duty as office holder to walk every aisle & path while carrying the message against dr*gs. Thank you for listening & promising citizens of isb to help our younger generation to fight against dr*gs. IA dr*g-free Pak!"
It's an irony that someone who's actively striving to make a better place for us to live has people around him who are dragging him down. On a serious note, maybe this was the first time these people were actually caught, maybe in the past, there have been times when the same situation occurred but with no proof, the cases were swept under the rug.
We expect that drastic measure will be taken to put a stop at this once and for all, and the words stated above will be put to actions. Let's hope that the laws remain unchanged for anyone who attempts to break or twist it.
Whether he/she is a regular citizen or someone who's related to the Interior Minister, that person will be put behind the bars and then no amount of power will lose against the dr*g dealers and mafia!