This post is also available in: العربية (Arabic) اردو (Urdu)
The only thing worth stealing is a kiss from a sleeping child – J. H. Oldham
Or maybe a lesson in resilience and hard work. The picture of a little child sleeping on a cycle stand has tugged our heart. The little kid is a brilliant student at the street school. But to manage expenses and share the burden with his parents, he works alongside the school. He collects reusable items like plastic, paper and metal and sell it to recycling units to make some extra cash.
The teacher of the street school, saw a little boy, 10 years of age sleeping peacefully on a cycle stand. With the trash bags to collect recyclable material hanging on both sides of the cycle, the little angel slept without a worry under the starlit sky.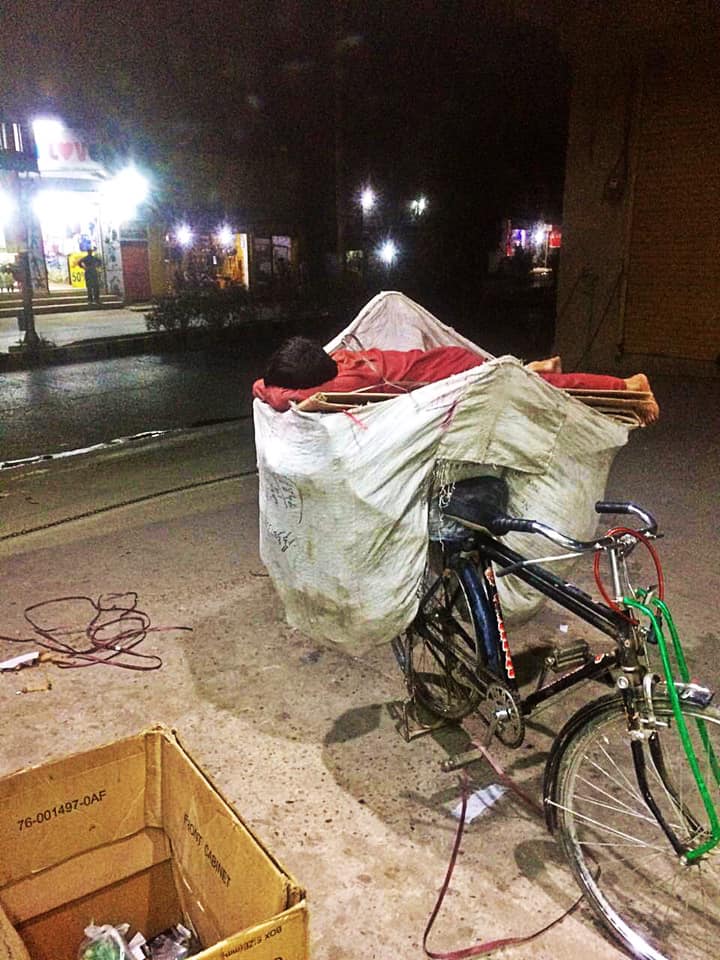 When the teacher came close, he recognized him as his student Abdul Raziq from the street school. This little warrior is also studying at 'The Chanab school" Gujrat in the mornings. Not only does he juggle work and education at this tender age, but he's also doing exceptionally well at it. His recent statement of marks is evidence of his hard work and intelligence. We pray that the hard work pays off and the little guy reaches the heights he's aiming for.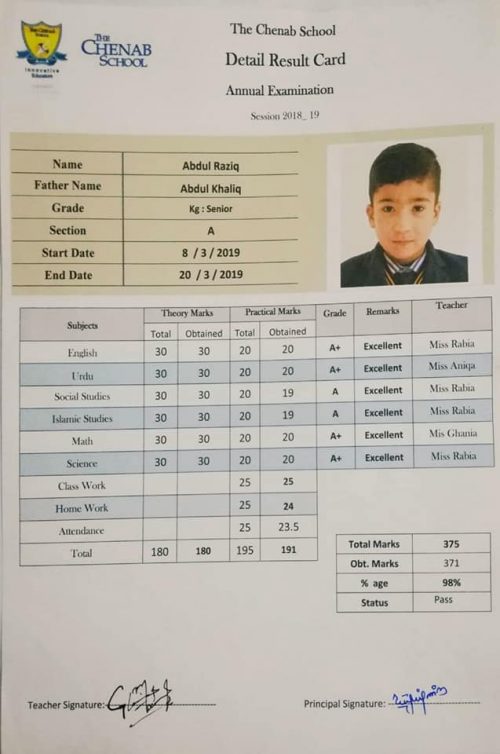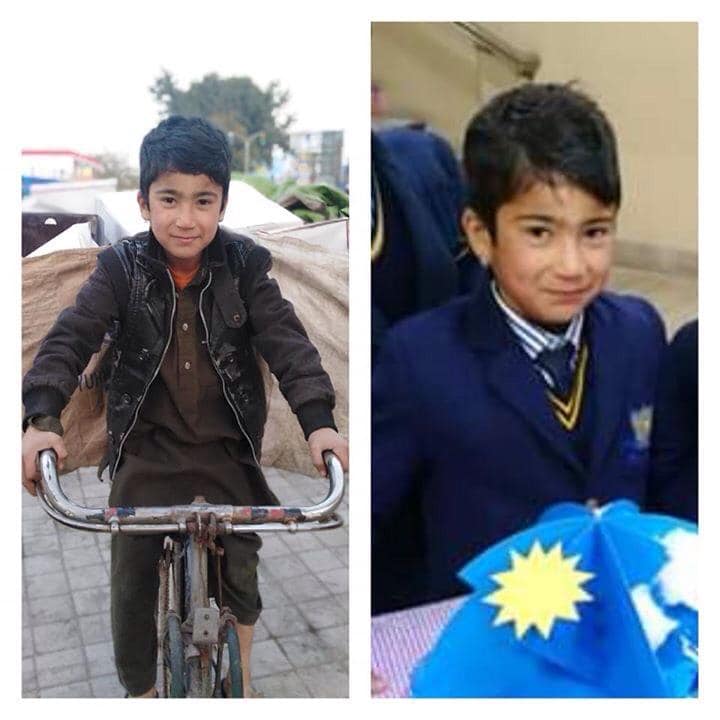 The welfare of children is the responsibility of the state, and it is terribly failing at providing even basic necessities like access to clean water, food and education for free. The private sector has made a huge contribution in this regards, thousands of NGO's and organizations, like the street school, are working tirelessly to at least play their part.  But that can't be used as a replacement for the government's initiatives to eradicate poverty and deliver the basic human rights to food, health and education.
There are many Abdul Raziq walking barefoot, collecting trash and living day to day. Just a little effort from our side can help them change their future. Volunteering at a street school, taking an hour out of your busy schedule and teaching just one kid can make a huge impact on the future of our nation.