Pakistan is a Muslim majority country where selling haram meat (pork, dog, donkey) is strictly prohibited. As per Islamic laws, the consumption of haram meat is unlawful. But unfortunately, from the past couple of years, it has been seen that the meat sellers or famous eateries in Pakistan are selling and serving haram meat in the name of halaal meat. From donkey meat to turtles and snakes, Pakistanis have seen everything! Yesterday, a local meat seller in the northeast district of Baluchistan – Loralai, was taken into custody by Balochistan Levies Force who was selling dog meat under the guise of 'deer meat'.
According to the news sources, the Levies force acted on a tip-off and trespassed on the shop where they took hold of the meat and sent it in the laboratory for finding the truth. Deputy Commissioner of Loralai then told media that the reports are negative, the meat seller was selling dog meat to the people in the area under the guise of 'deer meat'.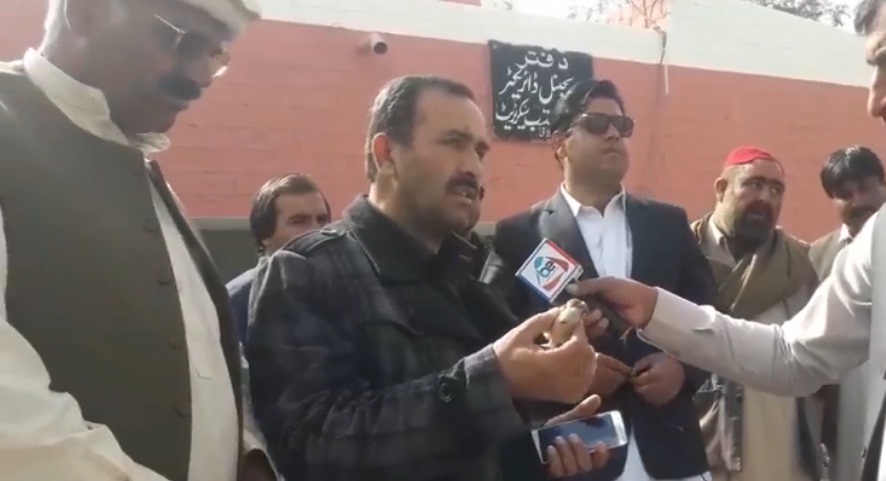 After getting the proofs, Balochistan Levies Force put the meat seller in the jail. 'This is purely unethical, un-Islamic and immoral. We'll definitely teach the meat seller a lesson,' said Deputy Commissioner Loralai to the reporter.
Well, this is not the first time. A number of local and five-star restaurants have been closed for selling dog meat and this unethical act in no more linked with a city only. Hyderabad, Karachi, Sukkur, Faisalabad, Quetta are among those cities where dog meat has been sold openly.
Earlier this year, the famous haleem and biryani center in Hyderabad was serving dog meat in their food. According to media reports, the owner of Ravi Haleem center was taken into custody after a formal investigation process. Two meat sellers from Karachi who were selling the donkey and dog meat were put in the jail last week. And there are many more!
Interior Minister Shehryar Afridi raised this issue after taking the charge of the office last year. He said that every sort of meat including pork, donkey, and dog is available in Pakistan.
Senator Rehman Malik also raised the issue once in a public meeting and directed FIA for further investigation. "There is no testing mechanism. Animals should be inspected for their health before they are slaughtered. The meat being transported hazardously and openly in trucks was a common sight on our roads, which was a threat to public health", added Malik.
These meat sellers will continue their job after getting free from jail. Our government should take serious action against those people so that others could take it as a life lesson and let Pakistanis live a healthy life ahead!
Read Also: https://news.parhlo.com/ostrich-meat-in-lahore/