Rape of minor girls in Pakistan seems to be an epidemic that's spread everywhere. After 7-year-old Zainab Ansari and 4-year-old Asma, a 5-year-old girl has been allegedly raped in Swabi, Khyber Pakhtunkhwa.
To the little girl's luck, her 16-year-old rapist did not take her life under the circumstances, however, he threatened to kill her if she told anybody. An FIR was registered against the boy by the girl's father, after the girl had informed her family of what had happened to her.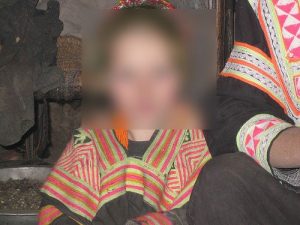 According to the police, the 16-year-old suspect raped the little girl while she had gone to the nearby Mustard fields to fetch leaves of the plant. The alleged rapist threatened to murder her if she informed anyone, the FIR said.
A thorough medical examination of the child has been sent to the laboratory and the results are pending. A day later, police arrested the 16-year-old boy on the suspicion of the little girl's father. The police has taken the boy in for physical remand, while DNA tests are expected to be done as well.
In another case, an 11-year-old boy was raped in Lakki Marwat, Khyber Pakhtunkhwa. The young boy had gone to play cricket with his cousin, when two men came and took him away on gunpoint. The three went to a hotel room, where the young boy was raped by the two men, claimed the FIR.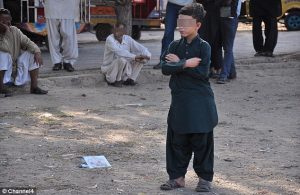 The two men have since then been arrested by KP Police and are to be tried in the court of law. This is the 4th child rape case in Khyber Pakhtunkhwa only in the last month. First, it was 4-year-old Asma, then a young kid named Rohail, whose case failed to gain attention on social media. Addition of these two cases speak volumes about what is going on Khyber Pakhtunkhwa and how the government needs to come up with a plan to put in an end to this vice that is cringed all over the country.
After the successful arrest of Asma's killer, who was her 15-year-old cousin, the people of Khyber Pakhtunkhwa expect the police to work vigilantly on every case and solve it in due time. These two separate cases and arrests show that the KP police is indeed extremely diligent in their job.
For the civil society and the law enforcing agencies to act together is a great achievement for the State of Pakistan. The outcry that erupted in the country after the rape and murder of Zainab Ansari has brought the people of Pakistan together and strengthened them against the vice of child abuse that exists in our society.